Price search results for Airhole Ergo Cashmere Airtube
Related Products
Airhole Cashmere Airtube Ergo Face Mask
The Cashmere Airtube Ergo is luxury for your face. Featuring an ergonomic top construction, the wearer may use it as a neck gaitor or mask. The embroidered Airhole breath hole provides a clear passage... Air Hole Airtube Ergo Cashmere Burgundy S/m
Keep your face protected and your goggles fog free with this luxurious Airtube from Air Hole. The Airtube Ergo Cashmere is made out of an ultra soft, antimicrobial cashmere, merino wool fabric with natural...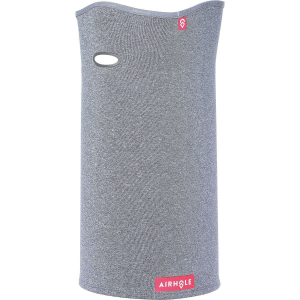 Thanks to the Airhole Ergo Drytech Airtube, there'll be no more suffering through cold and clammy faces on the hill. Built to wick sweat away from your skin, the Drytech fabric is made up of a high-performance...
---