Price search results for Airhole 2 Layer Airhood You wouldn't go swimming without your trunks (OK, except for all those times you did), so why would you go for a chilly shred without the coverage of the Airhole Airhood' With an elastic cinch for a super-warm fit, it can be thrown over or under your helmet, and Airhole even finished it with an anti-odor treatment, so it won't stink no matter how often you rock it.
Related Products When you're chasing deep powder and it's puking snow, the last thing that should suffer is your face. One of Airhole's most popular facemasks, the Polar Balaclava fuses comfort and function. Polar fabric...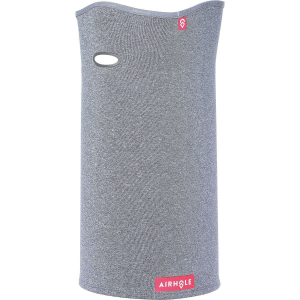 Thanks to the Airhole Ergo Drytech Airtube, there'll be no more suffering through cold and clammy faces on the hill. Built to wick sweat away from your skin, the Drytech fabric is made up of a high-performance... When the day gets frigid, like breath-freezing-to-eyelashes frigid, pull on the Airhole Polar Ergo Airtube. The Polar is perfect for ice-cold cruiser days in the mountains or soggy pow days in the Pacific...
---