Price search results for Airflo Super-DRI XCEED Fly Line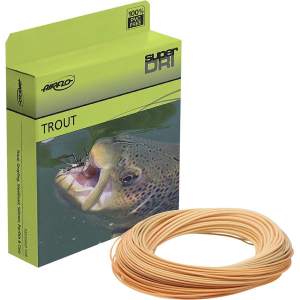 The SuperDri Xceed provides all-around performance for casting with your faster-action fly rod. Airflo gave it a slightly heavier-weight forward head with a condensed taper to help generate higher speed line movement, optimizing it for casting with a fast-action rod. This line is designed for the angler who fishes dries and subsurface flies, and wants the flexibility to switch back and forth without changing the entire spool. The SuperDri line is coated to increase flotation and help shed water, dirt, and surface scum. The life of the line is extended with this anti-friction coating and Airflo's Zone Technology, which reduces sticking during casting by minimizing stress in the section of the line exposed to the most pressure so the line flows smoothly through the rod rings.
Related Products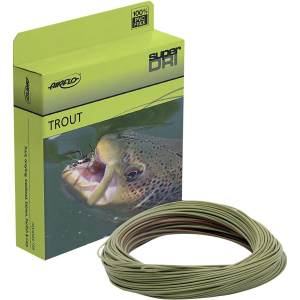 Airflo Super-DRI Bandit Fly Line
The Airflo SuperDri Bandit sneaks your fly into a fish's world with an ultra-stealthy presentation. Camo bands on the first 12 feet of line break up what the fish sees both in the air and on the water,...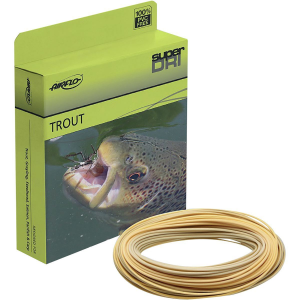 Airflo Super-DRI Elite Fly Line
Trout get finicky the deeper you get into the backcountry. Improve your presentation with the Airflo Super-DRI Elite floating fly line, and start getting more hits. The Super-DRI line features a friction-reducing...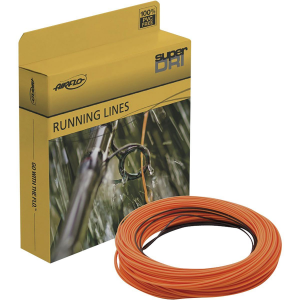 Airflo Super-DRI Running Fly Line
The SuperDri Running Line is a workhorse that is ready to take whatever abuse you put it through. This upgrade to Airflo's original running lines adds their SuperDri technology to improve slickness, reduce...
---