Price search results for Airflo Super-DRI Bandit Fly Line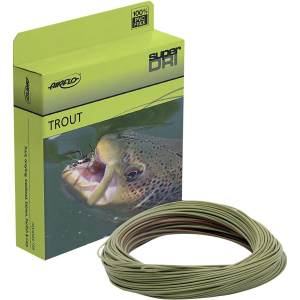 The Airflo SuperDri Bandit sneaks your fly into a fish's world with an ultra-stealthy presentation. Camo bands on the first 12 feet of line break up what the fish sees both in the air and on the water, to reduce his suspicion. The SuperDri Ridged coating reduces the surface area that touches the rod rings, minimizing friction for a smooth cast. The long rear taper maintains stability for even the longest casts, allowing you to target that trout who's been mocking you by swimming just past the distance you could cast well with your previous line. Set the hook quickly, even from that distance, and land dinner thanks to the Power Core minimizing line stretch.
Related Products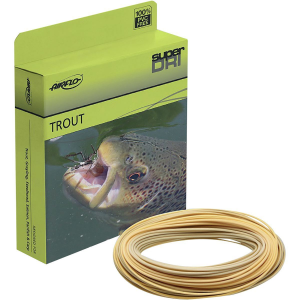 Airflo Super-DRI Elite Fly Line
Trout get finicky the deeper you get into the backcountry. Improve your presentation with the Airflo Super-DRI Elite floating fly line, and start getting more hits. The Super-DRI line features a friction-reducing...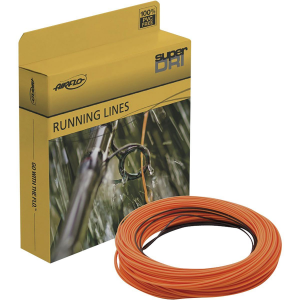 Airflo Super-DRI Running Fly Line
The SuperDri Running Line is a workhorse that is ready to take whatever abuse you put it through. This upgrade to Airflo's original running lines adds their SuperDri technology to improve slickness, reduce... Airflo Super-Dri Tropical Fly Line
Tarpon may look like the giant bullies of the flats, but slap the water with a fly and you'll see them show their true, cowardly colors. Present your fly properly with the Airflo Super-Dri Tropical Fly...
---