Airflo Forge Fly Line The Airflo Forge is a line that will perform well no matter who you hand your rod off to. This versatile fly line functions nicely for beginners without sacrificing performance for more experienced anglers. High buoyancy and an all-purpose taper help all levels of casters practice their drifts and line mending. and the line is constructed with Airflo's advanced technology to improve distance and accuracy without driving the price up. This level of versatility also sets this line up to function well as a backup, as anyone in your group should be able to enjoy casting it.
Best Price: $54.95 from Backcountry.com
Related Products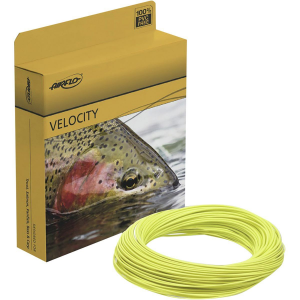 Whether you're building a beginner setup or just getting back into the game, the Airflo Velocity is a great choice for getting into the swing of things. With a user-friendly, versatile taper profile, this...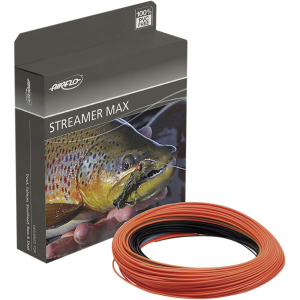 Airflo Streamer Max - Short Fly Line
When Airflo partnered with Rick Matney and set out to design the ultimate streamer line, the Streamer Max Short is what they came up with. This line is supple and handles well even in harsh conditions.... Airflo Super-Dri Bandit Fly Line
ULTRA STEALTHYThis two-tone fly line has Camo bands on the first 12 feet of the line to break up the line profile both in the air and on the water. The long rear taper makes the line incredibly stable...
---