Price search results for Aire Barrel Pump – 4 in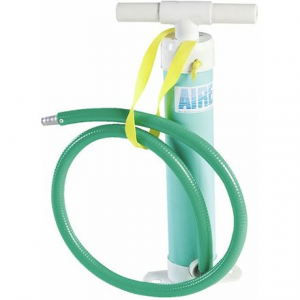 The AIRE 4in Barrel Pump packs a punch. This durable 4in-diameter pump inflates even the largest raft with ease. A typical situation: it's 80 degrees on the shore when you fill your boat with air, while the water is a rather chilly 55 degrees. Your boat is in for an embarrassing surprise--shrinkage. Bring along the AIRE 4in Barrel Pump to keep your boat drum tight and maneuverable on the water.
Related Products Pump up your inflatable watercraft with the economical AIRE Double Action Hand Pump. Whitewater rafts, boats, kayaks, water wings, rubber duckies--this AIRE hand pump has multiple nozzles to inflate or...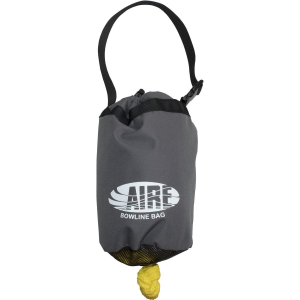 You can use the 75 feet of rope in the Airline Bowline Bag to secure your raft to shore, as a throw bag in an emergency, or for pretty much anything else you can think of. Install the Aire Foot Brace Kit in your inflatable kayak, brace your feet on the adjustable pedals, and use leg leverage to dig deeper with each paddle stroke. Once installed, the foot pedals slide along...
---