Price search results for Airblaster Ninja Suit – Kids'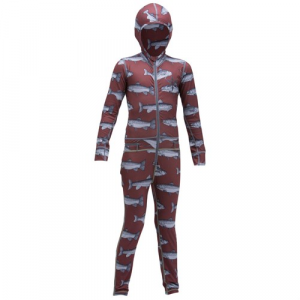 Let your little ninja shredder embrace their karate skills in the Airblaster Ninja Suit. The ideal base-layer for your kiddo, these suits are made with moisture-wicking polyester to wick moisture, while the full suit design stops that haunting pant/jacket gapage. With a 350deg zipper around the waist, bathroom breaks are easy, and--bonus--this baselayer seconds as P.J.s for those out of town ski trips.
Related Products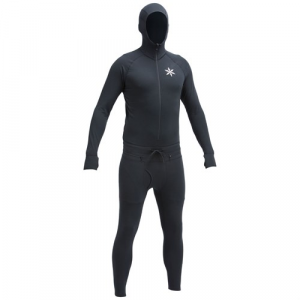 After 10 years of use and abuse, the Airblaster Classic Ninja Suit remains a staple piece of mountain folk's winter wardrobes. From the 7-panel ergonomic hood down to the 350deg waist zip (for unrestricted...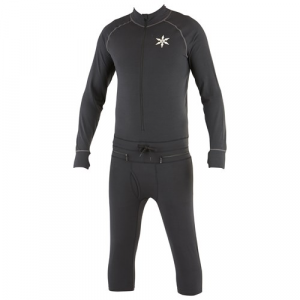 Airblaster Hoodless Ninja Suit
In celebration of the ninja suit's tenth birthday, Airblaster decided to offer the Airblaster Hoodless Ninja Suit. With a 3/4-length leg and the easy- access 350deg zip for those, ahem, pit stops, this...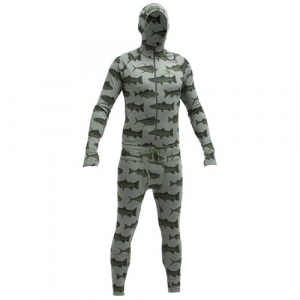 As if the original Ninja Suit wasn't already an awesome-overload, the folks over at Airblaster upped the ante with the Airblaster Merino Ninja Suit. The new gold-standard for long underwear, this baselayer...
---