Price search results for Adventure Medical Survival Poncho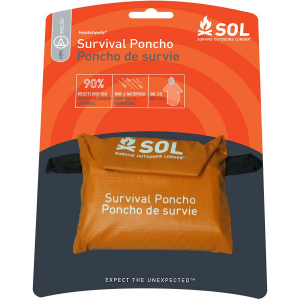 The Adventure Medical Survival Poncho makes for an excellent companion when you find yourself lost, stranded, or abandoned in the great outdoors. This bright poncho reflects 90% of your body heat to keep you warm in colder temperatures, and heat-sealed seams protect you against water and wind so you stay dry and comfortable out there. It comes with a nylon pouch with a mini-carabiner for compact travel, and it only weighs 2. 3 ounces.
Related Products Adventure Medical Pocket Survival Pak
Adventure Medical packed a bunch of survival tools in its Pocket Survival Pak so you can stay safe whenever you head outdoors. This tiny pack contains the essentials to help you survive when you get lost,...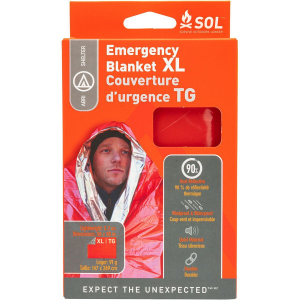 Adventure Medical Adventure Dog Series Medical Kit
Created for the outdoor enthusiast enjoying nature with their canine companion faithfully by their side, the Adventure Dog Series Medical Kit by Adventure Medical packs emergency supplies in case something...
---