Price search results for Adventure Medical SOL Fire Lite & Tinder-Quik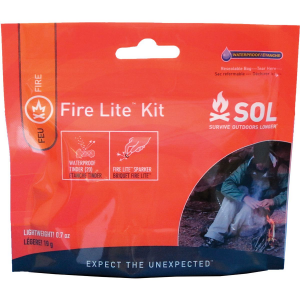 Whether you're caught in an unexpected situation in the backcountry or you forgot to pack the matches, rely on the Adventure Medical SOL Fire Lite with Tinder-Quik to get the fire-starting job done. Ideal for hunters, outdoor enthusiasts, pilots, backcountry skiers, and campers, this waterproof striker and Tinder-Quick saves the day when your gear is utterly soaked or you're in survival mode.
Related Products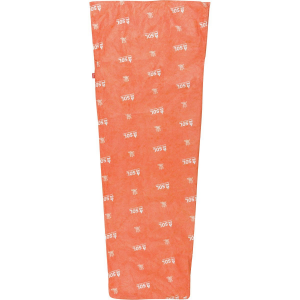 Adventure Medical SOL Escape Lite Bivvy
All that separates you from the elements is 8. 5 ounces of waterproof breathable fabric, and that's all you need when you're bundled up inside the SOL Escape Lite Bivy. Unlike other plastic-bag bivys,... Adventure Medical Adventure Dog Series Medical Kit
Created for the outdoor enthusiast enjoying nature with their canine companion faithfully by their side, the Adventure Dog Series Medical Kit by Adventure Medical packs emergency supplies in case something... Adventure Medical Emergency Bivvy
Your day hike just turned into a wrong-turn-induced overnight camping trip; it's lucky for you that you threw the Adventure Medical Emergency Bivvy into your pack. You didn't even notice the ultra-light,...
---