Price search results for Adventure Medical SOL Escape Lite Bivvy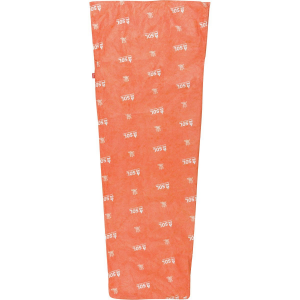 All that separates you from the elements is 8. 5 ounces of waterproof breathable fabric, and that's all you need when you're bundled up inside the SOL Escape Lite Bivy. Unlike other plastic-bag bivys, the Escape Lite features material that reflects heat but also allows sweaty moisture to escape from the inside out, so you stay warm, dry, and free from the freezing effect of your own moisture. Cold air has a tendency to creep in around the hood and zipper of most bivys, but the Escape Lite features a drawstring closure around the hood and a quarter-length zipper that leaves less opportunity for heat loss. With a tiny pack size, massive warmth, and the ability to control moisture, the Escape Lite can serve as a reliable emergency shelter or a sleeping solution for skiers, backpackers, and fastpackers who want the lightest possible gear.
Related Products Adventure Medical SOL Escape Bivvy
When a leisurely day hike turns into an epic survival situation, you'll be glad you packed the Adventure Medical SOL Escape Bivvy into your pack. The entire shelter weighs just 8. 5 ounces, packs up small,... Adventure Medical Emergency Bivvy
Your day hike just turned into a wrong-turn-induced overnight camping trip; it's lucky for you that you threw the Adventure Medical Emergency Bivvy into your pack. You didn't even notice the ultra-light,... Adventure Medical SOL Thermal Bivvy
The lightweight Adventure Medical Thermal Bivvy reflects 80% of your body heat right back at you, so you can stay warm whether you're backpacking in summer weather or 'enjoying' an unexpected night or...
---