Adidas Ultraboost Running Shoe – Men's Embrace running again in a shoe that won't feel like the old clunky kicks you had back in the day. Short shorts, tube socks, and uncomfortable trainers are out, and synthetics, smart fuel, and the Adidas Men's Ultraboost Running Shoes are in. Though Adidas has integrated its proprietary Boost foam into many of its shoes, the Ultra Boost features 100% Boost cushioning on a lightweight, flexible platform. In addition to Boost foam, the shoes also feature Adidas' Torsion System and FitCounter support. Torsion System ensures stability around your midfoot as you transition from heel to toe, while FitCounter wraps reassuringly around your heel to allow your Achilles to flex and extend naturally. To beef up traction and durability, Adidas adds Continental Rubber and StretchWeb rubber to the outsole, further increasing the miles this long-wearing shoe will give you.
Best Price: $179.95 from Backcountry.com
Related Products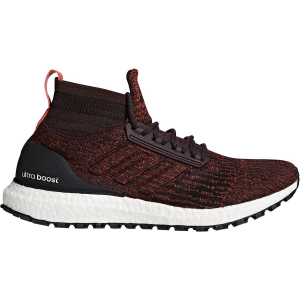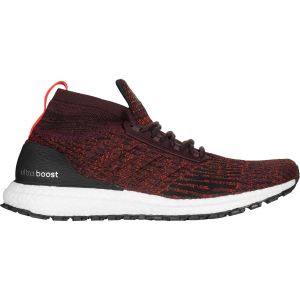 Adidas UltraBOOST All Terrain Running Shoe - Men's
Jog through soggy mileage in confidence and comfort in your Adidas Men's UltraBOOST All Terrain Running Shoes. The Primeknit upper breathes well to keep your feet from overheating while resisting wet trails... Adidas Ultraboost Running Shoe - Women's
If you've taken a running hiatus recently, trading outdoor miles for studio classes and more nights out with your friends, relax. Everyone's done it at some point. But if spring and summer goal races have...
---