Adidas Two Tone Blackbird Snapback Hat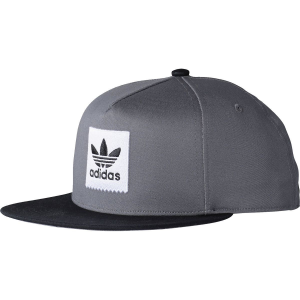 You have a couple shots left in this year's annual Backyard Beer Pong Championships, and you're starting to sweat. Flip your Adidas Two Tone Blackbird Snapback Hat around and keep your cool while you sink that little sphere of plastic into the warm lager at the end of the table.
Best Price: $27.95 from Backcountry.com
Related Products You may or may not actually be kicking back at the beach double fisting Mai Tais, but you can take a little vacation with you no matter where you are with your Adidas Palm Trucker Hat. Daily rides to campus and daring sprints through downtown traffic are the domain of the Adidas Sport ID Backpack. It has a simple yet durable design ideal for daily use, whether you're headed to class,... Whether you're heading right from work to your intramural basketball game or just taking on a full day's worth of classes, the Adidas Studio II Backpack has your back--and then some. Crafted from a tough...
---