Adidas Supernova Storm Jacket – Women's After years of hard work, you finally qualified for that marathon you've always dreamed about running, so you're not going to let anything--including a cool, blustery spring--from keep you from your training. Good thing you have the Adidas Women's Supernova Storm Jacket. Crafted to keep you warm and dry through those early morning training runs, this jacket is made from fabric that sweeps sweat away from your skin. The full-zip front and high collar provide adjustable coverage for comfort through constantly changing conditions, while thumbholes keep your sleeves in place so you can focus on preparing for the best race you've ever run.
Best Price: $67.46 from Backcountry.com
Related Products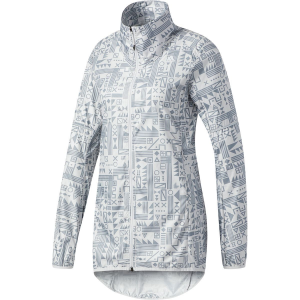 Adidas Supernova Short - Men's
While Adidas can't guarantee you'll travel as fast as the speed of light, the Men's Supernova Short will get you a little closer to knocking some time off your PR. With moisture-wicking polyester and elastane... Adidas Supernova Long Tight - Men's
When you're out on the road, it's better to be safe than sorry. With the Adidas Supernova Long Tights will keep you warm even in brutal conditions. The moisture wicking fabric keeps you dry while you work...
---