Price search results for Adidas Solid Blackbird Logo T-Shirt – Men's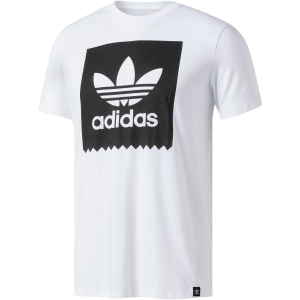 Rep Adidas at the skate park with the Men's Solid Logo T-Shirt, constructed out of breathable cotton.
Related Products Adidas BlackBird Warp T-Shirt - Men's
Whether you're headed to class for a quick review before the test or to the bowling alley to grab a beer and a few games before the night is over, throw on your Adidas Men's BlackBird Warp T-Shirt for... Adidas BlackBird Warp Wind Jacket - Men's
You can't blame the wind for blowing your skateboard away from your feet mid-kickflip, but you can blame it for the goosebumps growing on your arms, so go grab the Adidas Men's BlackBird Warm Wind Jacket... You might be tempted to wear all three of the Adidas' 3-Pack Men's T-Shirts at once, but you probably shouldn't. Designed to wick moisture and dry quickly, these t-shirts provide adaptive performance from...
---