Price search results for Absolute Black Bash Guide Premium Chain Guide Don't let big hits interrupt your flow--attach the Absolute Black Bash Guide Premium Chain Guide to your rig to be sure your chain stays attached during rowdy trails. Its lightweight, simplistic design is easy to attach and features an adjustable chainline for universal compatibility.
Related Products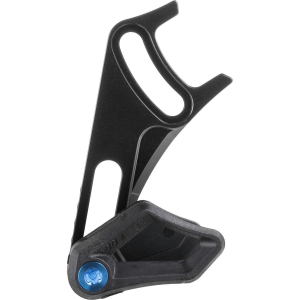 Absolute Black Premium Chain Guide
Any turned pedal lost to a fallen chain is an absolute travesty in your book, which is why you ride with Absolute Black's Premium Chain Guide firmly attached to your mountain bike. This light, durable... Absolute Black Shimano Oval Traction Chainring
Designed to pair with your Shimano XT or XTR crankset, the Shimano Oval Traction Chainring brings claims of improved rear wheel traction resulting from a more consistent pedal stroke. Absolute Black claims... Absolute Black SRAM Oval Traction Chainring
Absolute Black claims that the Oval Traction Chainring improves rear wheel traction as a result of more consistency throughout the pedal stroke. Each chainring size features its own unique oval profile,...
---