Price search results for Abbey Bike Tools Truing Stand Adapter These days, the current crop of hub standards has made both wheel building and truing a complicated affair. We don't accredit this to our own inabilities, but more so to the dizzying bevy of stand adapters out there. However, with the Abbey Bike Works Truing Stand Adapter you're able to keep your home shop tidy by combining all of the spacers into one simple package. This includes 12 x 142, 12 x 150, 15 x 100, 20 x 110 and 24 Maverick. It also permits precision dishing without the need to remove the adapter every time. And since the adapter will work without using the threaded stud, truing is now a quick, painless affair. The Abbey Bike Works Truing Stand Adapter has been precision manufactured from both aluminum and stainless steel.
Related Products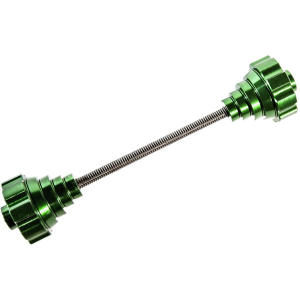 Abbey Bike Tools Geiszler Truing Stand Adaptor
We absolutely love thru-axles on our bikes and can't think of a world where we wouldn't want to use them on any disc brake equipped bike. Really the only negative we can come up with is when it comes time...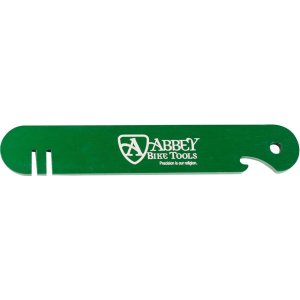 Abbey Bike Tools Stu Stick Rotor Truing Tool
Originating from the world of cyclocross, where cumbersome tool kits can cause issues for traveling mechanics, the beautifully machined Abbey Bike Tools Stu Stick Rotor Truing Tool provides all of the...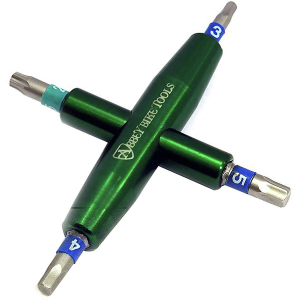 Abbey Bike Tools 4-Way Multi-Tool
The Abbey Bike 4-Way Multi-Tool is an ideal instrument for quick adjustments in your home shop or on the road and trail. Abbey Bike's signature green anodization makes for a handsome tool that easily fits...
---