Price search results for Abbey Bike Tools Modular Bearing Press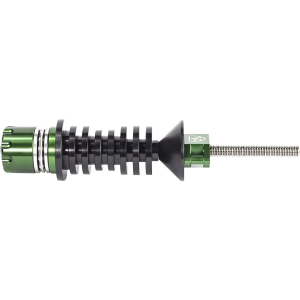 While some manufacturers would have you scouring your basement for room to store three different tools to address all your head tube, hub, and bottom bracket pressing needs, Abbey Bike Tools saves you space and hassle by combining the functionality of all three in its Modular Bearing Press. With smooth press action compliments of a large ball thrust bearing, this press also features 4. 5in handles for ample leverage. The Abbey Bike Tools Modular Bearing Press comes with the following drifts: PF-30, Shimano press fit, GXP press fit, 1. 5-inch headset, 1. 125-inch headset, and centering cone.
Related Products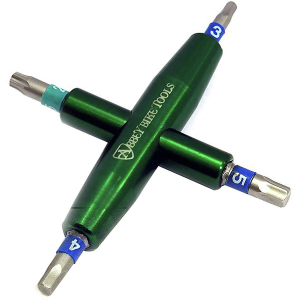 Abbey Bike Tools 4-Way Multi-Tool
The Abbey Bike 4-Way Multi-Tool is an ideal instrument for quick adjustments in your home shop or on the road and trail. Abbey Bike's signature green anodization makes for a handsome tool that easily fits... Abbey Bike Tools Suspension Top Cap Socket Set
If you're working on your own suspension fork at home, you have our admiration. We'd recommend adding Abbey Tools' Suspension Top Cap Socket Set to your setup to make your job a little bit easier. Made... Abbey Bike Tools Suspension Top Cap Sockets
Few things are as frustrating as rounding off the soft aluminum top caps on suspension forks or marring the crown. Stop using a crescent wrench or run-of-the-mill sockets and invest in specialty Suspension...
---