Price search results for Abbey Bike Tools Chain Whip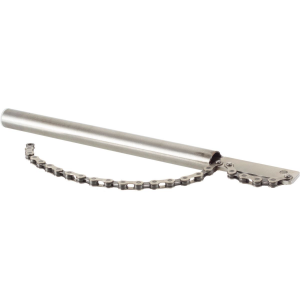 The Abbey Bike Tools Chain Whip lets you loosen the most stubborn cassettes with ease. The Chain features a comfortable grip and 12in stainless handle that offers plenty of leverage. Abbey Bike Tools made the Chain Whip to complement its signature tool, the Crombie, by allowing you to store the Crombie easily inside the Chain Whip's handle.
Best Price $45.00 from Backcountry.com
Related Products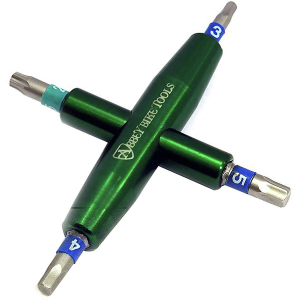 Abbey Bike Tools 4-Way Multi-Tool
The Abbey Bike 4-Way Multi-Tool is an ideal instrument for quick adjustments in your home shop or on the road and trail. Abbey Bike's signature green anodization makes for a handsome tool that easily fits...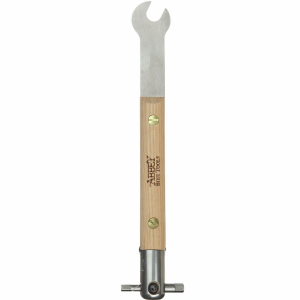 Abbey Bike Tools BBQ Pedal Wrench
Taking inspiration from barbeque gear isn't the standard method of designing bike tools, but Abbey Bike Tools isn't your standard manufacturer. Most of the company's tools started as one-offs, built on... Abbey Bike Tools Suspension Top Cap Socket Set
If you're working on your own suspension fork at home, you have our admiration. We'd recommend adding Abbey Tools' Suspension Top Cap Socket Set to your setup to make your job a little bit easier. Made...
---