Abbey Bike Tools Bottom Bracket Socket – Dual Sided Dura Ace & Ultegra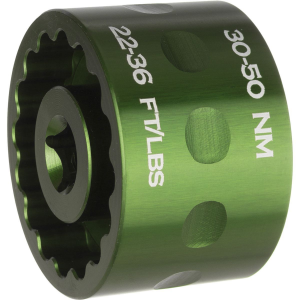 The Abbey Bike Tools Dual Sided Dura Ace & Ultegra Bottom Bracket Socket makes working on your bottom bracket a breeze. Made from precisely machined and hard anodized 7075 aluminum billets, this bottom bracket socket is compatible with Shimano DA-9000/XTRBB93 and Ultegra BBR60 bottom brackets. Its unique inner nub provides an extra point of contact to keep the tool in place when cups get stubborn, while a long-lasting finish and exacting tolerances ensure cups aren't marred during installation or removal. To assist with finding the proper torque, Abbey Bike Tools laser etches recommended specs in both Nm and ft/lb. They also apply labels for each side's application, and machined recesses along the outside assist with grip to avoid crossing when initially threading the cups.
Best Price: $55.00 from Backcountry.com
Related Products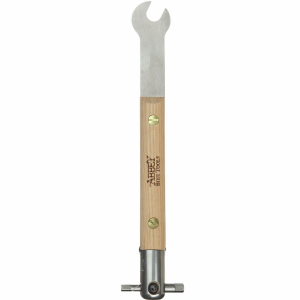 Abbey Bike Tools BBQ Pedal Wrench
Taking inspiration from barbeque gear isn't the standard method of designing bike tools, but Abbey Bike Tools isn't your standard manufacturer. Most of the company's tools started as one-offs, built on...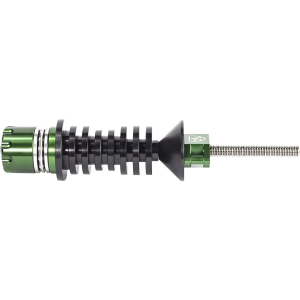 Abbey Bike Tools Modular Bearing Press
While some manufacturers would have you scouring your basement for room to store three different tools to address all your head tube, hub, and bottom bracket pressing needs, Abbey Bike Tools saves you...
---