Price search results for ARVA Ultra Shovel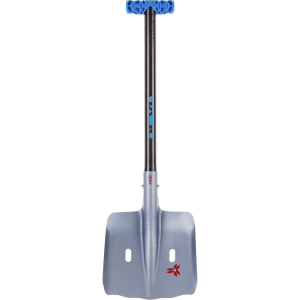 Small, fast, and strong, the Arva Ultra Shovel is certified by the International Ski Mountaineering Federation. If that means one thing: it means the Ultra is lightweight and won't slow you down if speed is the most important aspect of your day. It won't break easily thanks to a carbon-fiber shaft and tough aluminum blade with slots that can be used to build a rescue sled, so you'll be able to get your buddy off the mountain in case of an emergency.
Related Products A true beast of a shovel, your Arva Pro V2 Shovel moves snow quickly and efficiently. Whether you're digging a full profile or building a massive kicker, the aluminum construction is tough and durable,... When you're looking for durability and simplicity in your backcountry kit, load up the Arva Access Shovel. Aluminum construction keeps it weighing in at under a pound while offering the rigidity you need... The backcountry is calling and it's about time you answered--but not until you've got your safety kit together. Throw your Arva Access TS Shovel in your pack along with your beacon and your probe and start...
---