Price search results for ARVA Axe V2 Your Arva Axe V2 Shovel brings durability and efficiency to a low-profile and relatively lightweight design. The lightweight and tough aluminum construction helps keep your pack light and remains reliable when it matters most. Meanwhile, Arva's unique Y-style handle optimizes efficiency for quick snow removal.
Related Products Your Arva Alp 240 Probe is a solid, reliable probe essential for safe backcountry travel. Weighing only 7. 4oz, the Alp 240 won't feel like a brick in your backpack, and the rack locking system is quick... You're lucky you found your Evo4 Beacon after a tree branch ripped its original holster off your body, but that harness is ripped to shreds. Replace it with Arva's Holster Evo. Specifically designed for...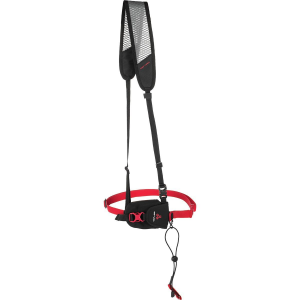 You consider yourself lucky your dog only chewed through your Neo Beacon's holster and didn't actually make it to the beacon, but you'll have to replace the holster regardless. Arva's Holster Neo has the...
---