Price search results for ALPS Mountaineering Eclipse Table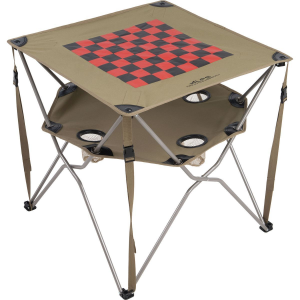 Is there anything worse than getting your head stuck in a revolving door' Yes, and it's spilling hot chocolate all over your campsite poker winnings. The Alps Mountaineering Eclipse Table safely stores four beverages on its lower deck, so your board games, turkey sandwiches, or newly acquired cash-piles don't get doused.
Related Products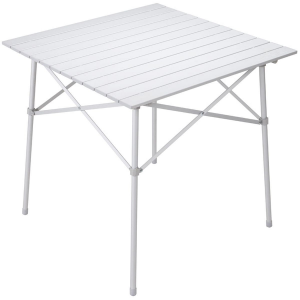 ALPS Mountaineering Camp Table
Enjoy a relaxing meal for two or four with the Alps Mountaineering Camp Table. Pull the Camp Table out of your car and set it up easily at your campground. The Camp Table's sturdy aluminum frame prevents... ALPS Mountaineering Guide Table
Prep dinner at your campsite atop the Alps Mountaineering Guide Table. Its hard table top makes this table excellent to prep, serve, and clean without a problem. The adjustable legs give you an ideal height... ALPS Mountaineering Retreat Table
Cooking dinner for eight in the great outdoors isn't easy, but it gets a little simpler when you have the ALS Mountaineering Retreat Table to provide the space you need to lay out all your ingredients,...
---