Price search results for ALPS Mountaineering Camp Cot – XL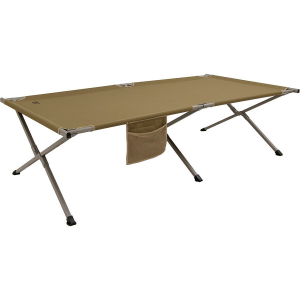 You made sure to bring the portable hot tub, satellite dish, generator, stereo, and shower, so why are you still sleeping on the ground' On your next trip, pack the Alps Mountaineering Camp Cot so you don't lose a second of your beauty sleep tossing and turning on a root or rock. Built with a tough aluminum frame, rugged steel connectors, and durable 600D polyester fabric, the Camp Cot supports up to 325 pounds on stable Floor Saver feet, and has a storage pocket to keep your headlamp, book, and midnight snacks handy.
Related Products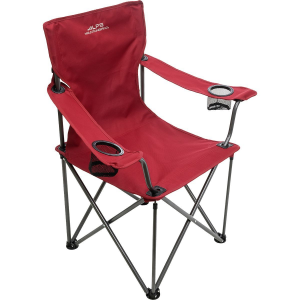 ALPS Mountaineering Big C.A.T. Camp Chair
Grab a cold one and sit your romp in the sturdy and comfortable ALPS Mountaineering Big C. A. T. Camp Chair. This steel frame chair with durable polyester fabric won't buckle or break if your gal or guy...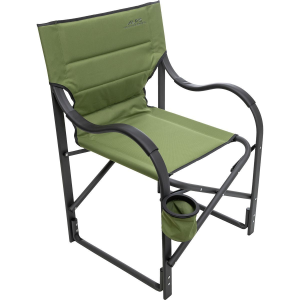 ALPS Mountaineering Camp Chair
Nothing beats plopping down at camp with a cold one after a long day of adventure. Do all your plopping into the ALPS Mountaineering Camp Chair. With the support of a full aluminum frame, the Camp Chair... ALPS Mountaineering Camp Pillow
Forget the painful ordeal of rolling up clothes in your stuff sack as a makeshift pillow the minute you take the ALPS Mountaineering Camp Pillow on your next camp outing. This camp pillow features silky-smooth...
---