Price search results for AKU Bellamont Suede Shoe – Men's Look the part when you're exploring mountain towns with the sleek or colorful styling options found in the Aku Men's Bellamont Suede Shoe. Soft suede gives the Bellamont a mountain-sophisticated appearance, and Air 8000 mesh covers the areas closest to your skin for breathable and cushy comfort. Aku's ergonomic footbed works with the dual-density midsole to ensure comfort on long on-your-feet days, and Aku made Vibram's Predator II sole and the rubber rand out of Eco-Step recycled rubber.
Related Products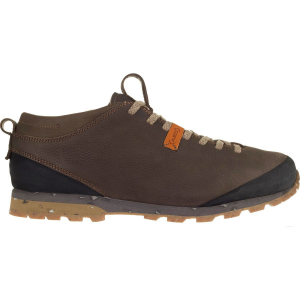 AKU Bellamont Plus Shoe - Men's
Utilizing sustainable materials in almost every aspect of their construction, the Aku Men's Bellamont Plus Shoes are a direct result of Aku's commitment to producing more sustainable footwear. The shoe's... AKU Bellamont Plus Mid Boot - Men's
The Aku Men's Bellamont Plus Mid Boots showcase eco-friendly materials and a solid construction that will withstand your day-to-day use. Made with materials that are almost entirely sourced from Europe,... AKU Alterra GTX Hiking Boot - Men's
Whether you're setting out on a long day hike in Yosemite or taking off for a weekend in the backcountry, you'll want a burly yet comfortable boot like the Aku Men's Alterra GTX Hiking Boot to see it all....
---