Price search results for AKU Bellamont Plus Shoe – Men's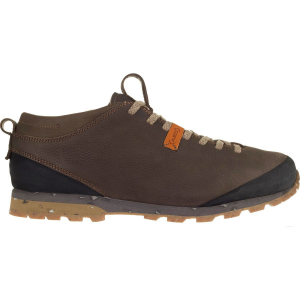 Utilizing sustainable materials in almost every aspect of their construction, the Aku Men's Bellamont Plus Shoes are a direct result of Aku's commitment to producing more sustainable footwear. The shoe's leather upper is tanned through chrome-free practices, while the midsole and outsole are made from recycled materials. Not leaving comfort by the wayside, the Bellamont also features a soft microfiber footbed that's soft to the touch, and with a full-grain leather lining, it's certainly comfortable enough to keep you happy all day long.
Related Products AKU Bellamont Suede Shoe - Men's
Look the part when you're exploring mountain towns with the sleek or colorful styling options found in the Aku Men's Bellamont Suede Shoe. Soft suede gives the Bellamont a mountain-sophisticated appearance,... AKU Bellamont Plus Mid Boot - Men's
The Aku Men's Bellamont Plus Mid Boots showcase eco-friendly materials and a solid construction that will withstand your day-to-day use. Made with materials that are almost entirely sourced from Europe,... AKU Alterra GTX Hiking Boot - Men's
Whether you're setting out on a long day hike in Yosemite or taking off for a weekend in the backcountry, you'll want a burly yet comfortable boot like the Aku Men's Alterra GTX Hiking Boot to see it all....
---