Price search results for 7mesh Industries Recon Short – Men's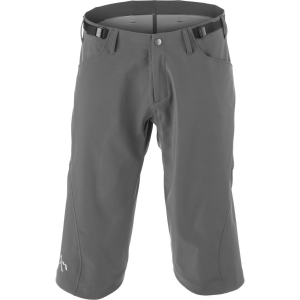 Whether you're rolling through a blustery morning commute or tackling your favorite stretch of technical singletrack, the 7mesh Industries Men's Recon Shorts are designed to shepherd you through it with element-blocking yet breathable comfort and functionality. Strategically patterned to promote comfort and mobility, these shorts won't restrict movement as you negotiate traffic patterns or pick through tricky rock gardens and other trail obstacles. An adjustable waist dials in a perfect fit and ensures your shorts stay in place through the even roughest trails. Jean-style front hand pockets add a casual vibe and provide space to store small essentials, while a slightly longer leg length and angled hem line adds a hint of extra knee protection and accommodates your favorite knee pads. To cap things off, reflective elements increase visibility to other road and trail users in low light conditions.
Related Products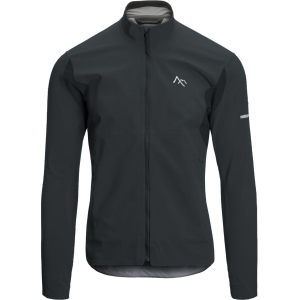 7mesh Industries Recon Jacket - Men's
A real bike-touring weekend means you'll be spending plenty of time in and out of the saddle while you explore out-of-the-way towns, sample little-known local beers, and find the places most visitors don't.... 7mesh Industries MK2 Bib Short - Men's
7mesh Industries has impressed us yet again with its MK2 Men's Bib Short, an update to last year's venerable MK1 short. Sure, it's a marvel to look at, all clean lines, minimal accents, and invisible seaming,... 7mesh Industries Flightpath Short - Men's
The Glidepath's cousin from the other side of the singletrack, the 7Mesh Men's Flightpath Short brings you that same lightweight design with a superior fit, but cranks up the toughness for those who want...
---