Price search results for 7mesh Industries Callaghan Jersey – Men's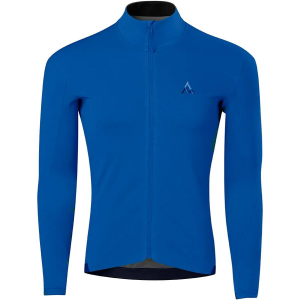 While this might be a terribly archaic way of saying something (and for that we apologize), moisture is simply a fact of life. Whether it occurs by way of perspiration or precipitation, moisture happens, and sometimes we require a little assistance in mitigating that the performance moisture. Read: chafing, chills, and overall discomfort. Case in point, the 7mesh Industries Men's Callaghan Jersey maintains a focal point on managing moisture and warmth, without sacrificing style or generic performance requirements. Built as a standalone piece for winter or autumnal rides, the Callaghan features a blended, merino wool and polyester knit material that offers a two-part performance. To start, the Callaghan's merino wool wicks away the build up of moisture, dries quickly, prevents the build-up of odor (merino wool is naturally anti-odor), and maintains subtle, yet substantial warmth. Meanwhile, the jersey's polyester component helps bolster the jersey's dry time and promotes genuine durability. So, when one combines these knits, the experience is simple: moisture and warmth are managed in stride, asking little of you other than the fact that you focus on the ride at hand. And while the fabric goes above and beyond conventional standards, 7mesh has ups-the-anty and equipped the Callaghan with a series of minute, yet important details. Specifically, the jersey has micro stitching for a more lightweight feel, as opposed to serger-based stitching (which puts excessive tension in the fabric, inciting preemptive wear). Two large, rear angled pockets make for easy access with a gloved hand--also, the pockets are fashioned with internal sleeves and headphone routing, providing security for you phone and media ports. And since the piece is built for cool weather, reflective details enhance your overall visibility and the high neck furthers your protection from winter's worst.
Best Price $174.95 from Backcountry.com
Related Products 7mesh Industries Callaghan Hoodie - Men's
It's Friday, and you've made it through a long week of meetings, deadlines, and mad after-work rushes to the trailhead to get your rides in before sunset. We can't imagine why you'd throw anything else...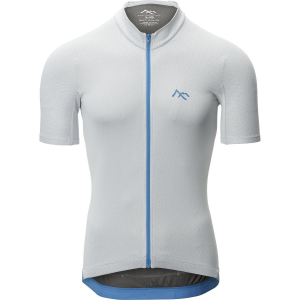 7mesh Industries G2 Jersey - Short-Sleeve - Men's
We have a hard time discussing the fabrics in 7mesh Industries' minimalist kits without the word sumptuous entering into the conversation at some point. Sure, it's a word that more readily brings to mind...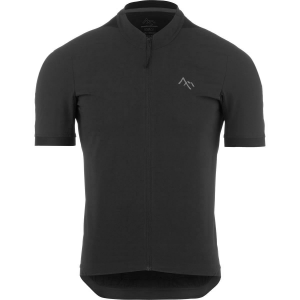 7mesh Industries S2S Jersey - Short-Sleeve - Men's
If you were to take the S2S Jersey apart all the way down to each of the synthetic fibers that constitute its overall blend, you'd have an idea of why we're so excited about the newly debuted 7mesh Industries....
---