Price search results for 7mesh Industries Callaghan Hoodie – Men's It's Friday, and you've made it through a long week of meetings, deadlines, and mad after-work rushes to the trailhead to get your rides in before sunset. We can't imagine why you'd throw anything else but the 7mesh Industries Men's Callaghan Hoodie on before you hop on your commuter and ride to the office. Made with a soft, efficient merino and polyester blend, the Callaghan will keep you toasty warm on your bike or off it with wool's natural ability to regulate temperature. 7mesh uses articulated seaming to give the Callaghan an edge over traditional hoodies, ensuring it doesn't inhibit your movements in the saddle as you ride. Micro-stitched seaming maintains a low profile in-line with 7mesh's preferred minimal aesthetic, and an internal sleeve pocket provides a safe haven for your phone when you're busy navigating the bike lanes.
Best Price $199.95 from Backcountry.com
Related Products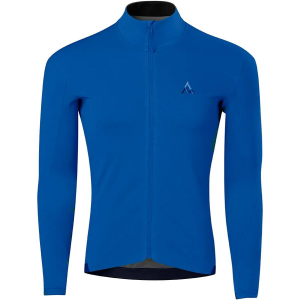 7mesh Industries Callaghan Jersey - Men's
While this might be a terribly archaic way of saying something (and for that we apologize), moisture is simply a fact of life. Whether it occurs by way of perspiration or precipitation, moisture happens,... 7mesh Industries AK1 Undershort - Men's
Turn your favorite pair of artisan denim or ironically khaki leg coverings into a commute-worthy wardrobe choice with the 7mesh Industries Men's AK1 Undershorts. With impeccable moisture management and... 7mesh Industries MK2 Bib Short - Men's
7mesh Industries has impressed us yet again with its MK2 Men's Bib Short, an update to last year's venerable MK1 short. Sure, it's a marvel to look at, all clean lines, minimal accents, and invisible seaming,...
---