Price search results for 7S Super Fish 3 Carbon Vector Surfboard
Related Products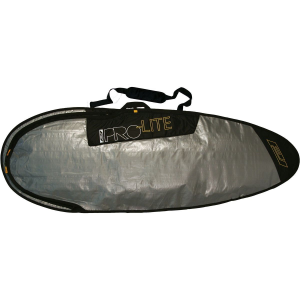 Pro-Lite Resession Day Surfboard Bag - Fish
The slow economy is no excuse for skimping on surfboard protection. After all, if you can barely afford a proper bag, then how are you going to afford a new surfboard when your old one gets wrecked because... Rareform Daylight Retro Fish Surfboard Bag
The Rareform Daylight Retro Fish Surfboard Bag proves that one man's trash truly is another man's treasure. This padded board bag combines a classic design, unique prints, and sustainable construction...
Surftech NSP 04 Cocomat Fish Surf VC 6'0 Surfboard
The Fish is a unique blend of retro and modern features. The single to double concave bottom, with vee through the tail delivers great down the line speed that turns those less than perfect days into great...
---