7 Protection Hydro Trail Bib Short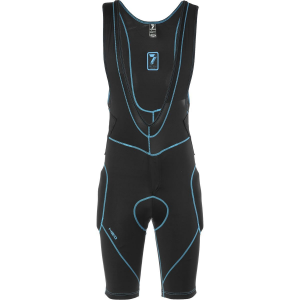 The next time you're getting ready to hit the dirt jump circuit or ride lifts, swap out your usual baggies-and-armor combo for 7 Protection's Hydro Trail Bib Short. No, Lycra bibs aren't just for roadies, and this pair has the added benefit of coming with CE-certified removable hip padding and space for a hydration bladder. Instead of fighting to make all of the separate pieces of your kit fit well together before a ride, you can skip the pre-ride rearranging with the Hydro Trail and enjoy your entire kit working together from the start. 7 Protection uses Lycra to construct the main body of the short, equipping it to support your muscles on demanding rides and maintain its shape on days you take a wrong turn and end up on the trail until the sun's nearly down. With the contoured, streamlined fit of Lycra, you'll be able to layer your favorite pair of baggies on over the short without your ride crew having any indication you're wearing Lycra. 7 Protection lines the Hydro Trail with a vibration-dampening chamois to stand between you and the saddle, and it includes an assortment of four pockets throughout the bib short to give you space to stow gels, secret candy stashes, or emergency cash.
Best Price: $98.68 from Backcountry.com
Related Products 7 Protection Control Body Suit
Whether or not we like admitting it, our moms are right about a lot of things. We should eat our spinach, try not to stay up too late, and never forget our helmets. If it was around when we were kids,... 7 Protection Flex Knee/Shin Guard
The moment you realize you've forgotten to put knee guards on after already lacing your shoes is never a good one, especially because by that point, your mind is usually already out the door. Simplify...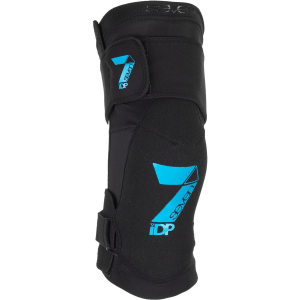 7 Protection Transition Wrap Knee Guard
You started out riding only smooth XC singletrack, doing some light trail riding now and then, and telling yourself knee guards were overkill for the kind of riding you were doing. But that was years ago,...
---