Price search results for 6D Helmets ATB 1T Helmet
Related Products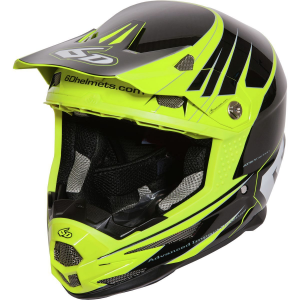 Heading up the lifts for a day of race prep requires a little more protection than your average trail ride. You only get one brain, so if you're going to be a fixture on the DH or BMX circuit this year,... 6D Helmets leads the motorsports industry with its Omni-Directional Suspension, which disperses crash forces better than traditional helmets. Branching out into the mountain bike realm, 6D Helmets now... Hit the trail and protect your head with the omni-directional suspension (ODS) in the all-purpose 6D Helmets ATB-1T bike helmet which has 3/4 coverage and ample ventilation to keep you cool.
---