66North Men's Vindur Jacket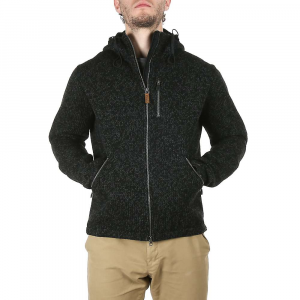 The 66North Men's Vindur Jacket is a wool jacket that won't fail to look great and keep you warm. It's October 1st and it's already fall, so I'm betting you're dragging the jeans and hoodies and all things warm down from your closet right about now. What's that? Your old zip hoodie has a hole in it? No problem! Hook yourself up with this wool/polyester/nylon blend to stay nice and toasty. The full length zipper regulates your temperature as the outdoor temp fluctuates with a crazy little mind of its own. Meanwhile, you're sitting pretty, hood up, hands in pockets, and phone zippered into the handy-dandy chest pocket. Sounds like you just beat fall at its own game. Moosejaw is the exclusive North American retailer of 66North clothing and outerwear. If only our weather was as awesome as Iceland's. Features of the 66North Men's Vindur Jacket A classic in the 66North line that is both Technical and fashionable, dating back to the very first Icelandic settlers over a thousand years ago. Those old settlers were really into fashion. A 100% merino wool jacket that combines a durable fleece-lined wool blend fabric with a windproof windstop membrane keeps this your go-to in a wide range of activities The wool blend fabric helps regulate body temperature by controlling the rate of evaporative cooling. Science is cool. Articulated elbows with adjustable cuffs provide a full range of motion There is a drawcord in hem and hood and two zipped lower pockets and a chest pocket for a mobile phone Wool is naturally odor resistant and naturally moves moisture away from the skin to keep you comfortable and dry Wool is also itch free and soft next to skin, keeping you cosy and warm without feeling uncomfortable from scratchy fabric
Best Price: $279.95 from Moosejaw.com
Related Products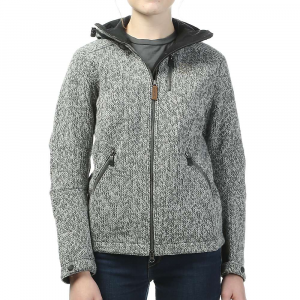 The 66North Women's Vindur Jacket is a fleece lined wool jacket for everyday fashion that can stand a bit of wind out on a day hike. The soft, wool knit exterior Features a heathered look that goes great...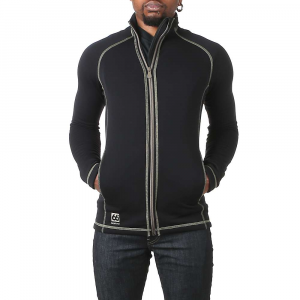 The 66North Men's Vik Jacket is a Performance fleece for midlayer warmth during fast moving activities, on the trail, in the mountains, or wherever else your compass takes you. Warmth against the cold...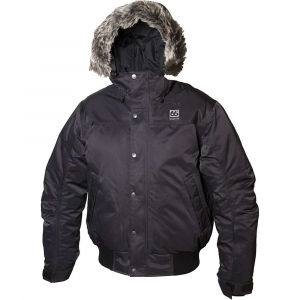 Moosejaw is the exclusive North American retailer of 66North clothing and outerwear. If only our weather was as awesome as Iceland's.Features of the 66North Esja Down Jacket New style based on Esja Parka...
---