Price search results for 3T Ergosum Pro Handlebar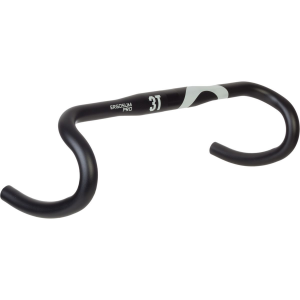 3T's Ergosum Pro Handlebar returns with the same design tweaks that fit your body rather than forcing your body to adapt to it. Instead of a rounded curve, the drops describe two flattened lengths connected at rounded angles. These flat areas provide two definite platforms for you to anchor your efforts whether you're sprinting or taking pulls in the break. The cross section also contributes to a stable grip, with a slightly flattened shape that puts more surface area against the meat of your palms and better fills out your grip. If you're like many of us, then you may have mixed opinions about the cost-to-benefit ratio of carbon bars, and kit like the Ergosum Pro, with its low claimed weight of 245g (size 42cm) and a well-vetted history of durability under duress, definitely appeals to the cost-conscious racer. While we aren't worried about carbon bars breaking on the road, we do recognize their tendency to break the bank, and we also appreciate the ability to freely adjust our cockpit without a torque wrench.
Related Products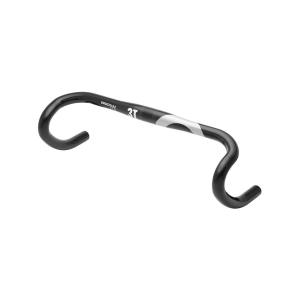 Leading the way as the lightest of the Ergosum line, 3T's Ergosum LTD Handlebar blends high-modulus carbon fiber and an ergonomic shape with round tubing that brings a classic touch to your favorite steed.... 3T Ergosum Team Stealth Handlebar
The angled length of the 3T Ergosum Team Stealth Handlebar's drops may once have been a novelty, but they're no longer a rare sight in the peloton or the bike shop. The rise of the ergonomic drop began... 3T's Aeronova LTD Handlebar is just about the tippy-top peak of cycling cockpit technology that you can put your hands around today. For some perspective, consider that 3T enjoyed some pretty high-profile...
---