Price search results for 2XU Reflect Compression Tight – Men's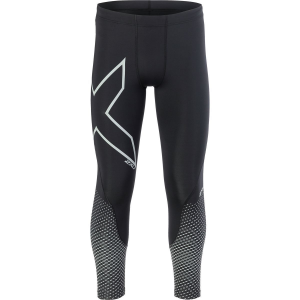 Take your training to the next level with 2XU Reflect Compression Tights for men. 2XU implements graduated compression on the Reflect Compression tights that offers you the support you want wrapping around hardworking muscles, and the stretchy give you need in areas where extra support can be restrictive and less than ideal. Using a blend of nylon and Invista-Lycra you'll find a fit that is next to the skin, with extra pressure against your glutes, hamstrings, adductors, quads, and calf muscles, working to increase bloodflow reducing damage, and claiming to even reduce blood lactates. By graduating the compression you'll find that areas that need a free range of motion, like the knees, still have the ability to move freely, and areas like the waist and ankles won't have a sharp pinch of a compressive edge on the hem. Because the tights skip a chamois they are ideal for road and trail running, training, or cycling if you pair them with your favorite chamois underneath. The calf is wrapped with 360-degrees of highly reflective fabric that illuminates under headlights in low light situations to help keep you safe on your road run or ride.
Related Products Whether you're looking for added muscle support and recovery aid after tough training sessions in the cooler months, or you're indulging in some cross training after a summer devoted to tempos, long days,...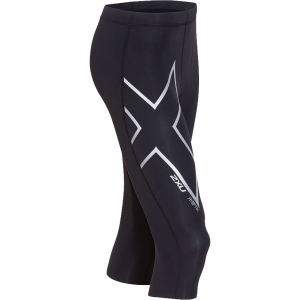 2XU Hyoptik Compression 3/4 Tight - Men's
Layer the 2XU Hyoptik Compression 3/4 Tight under a pair of shorts when you head out on a winter run to lend a little extra love to your hardworking muscles and stay visible on dark nights. This high-vis...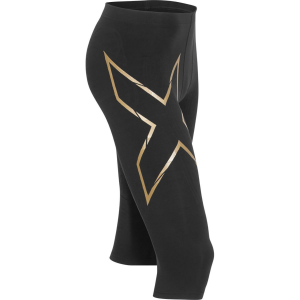 2XU MCS Alpine Compression 3/4 Tight - Men's
If you've got a full week of skiing ahead of you, don't leave your legs in the lurch by covering them in your old, stretched out long johns then expecting them to go hard every day. Instead of expecting...
---