Price search results for 2XU Mid Rise Compression 7/8 Tight – Women's The 2XU Women's Mid Rise Compression 7/8 Tights hits at that perfect hem position between full-length awkward sock gap and oddly-proportioned capri that lends a dash of sporty to any activity intensity. Not to focus solely on style, these tights feature compressive PWX fabric that provide wraparound support for your hardest working muscles to decrease muscle oscillation and help reduce fatigue and soreness. Compression also has been linked to improved circulation, which helps your quads, hamstrings, calves, and glutes flush out lactic acid recover more quickly than they would on their own.You can certainly use these compression tights as post-workout recovery wear, and they're recommended as ideal attire for any type of running or fitness workout with a wide, comfortable waistband and breathable fabric. 2XU constructs these tights to maintain freedom of movement, which has been a criticism of some compression clothing, with the main body of the tights maintaining breathability to continuously wick moisture away from your skin as you sweat.
Related Products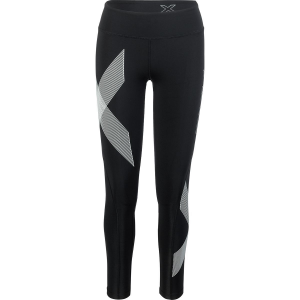 2XU Mid-Rise Compression Tights - Women's
They'll definitely require a serious pants dance to get into, but once you have the 2XU Mid Rise Compression Tights on, you won't want to take them off. With graduated compression from PWX FLEX fabric,... Whether you're looking for added muscle support and recovery aid after tough training sessions in the cooler months, or you're indulging in some cross training after a summer devoted to tempos, long days,...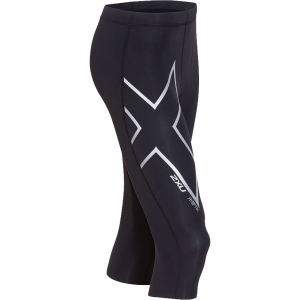 2XU Hyoptik Compression 3/4 Tight - Men's
Layer the 2XU Hyoptik Compression 3/4 Tight under a pair of shorts when you head out on a winter run to lend a little extra love to your hardworking muscles and stay visible on dark nights. This high-vis...
---