2XU Active Tri Singlet – Men's Your clothing plays a big part in your comfort during a race, but an effective kit doesn't have to come laden with tech and extra details. The 2XU Active Tri Singlet's design is simple and sleek, constructed out of the mid-gauge SBR Skin X fabric to provide a mix of muscle support and breathability while you race. According to 2XU, the fabric is capable of lowering your body temperature by up to five degrees. We're not sure how you'd measure that mid-race, but any cooling effect in the middle of a summer tri is worth it. New for this year, 2XU added High Fil Mesh to the shoulder and back panels of the singlet to enhance its ventilation, helping you take time to feel the breeze during the heated moments of race day.
Best Price: $42.22 from Backcountry.com
Related Products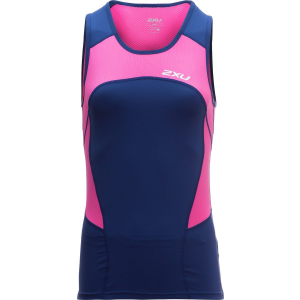 2XU Active Singlet Tri Top - Women's
Before you race three disciplines back to back for hours on end, you first need to have confidence in your gear. That's why you pulled on the 2XU Women's Active Singlet Tri Top. Designed to help you dominate... 2XU X-Vent Singlet Tri Top - Men's
Invest in kit that will work with you this tri season when you can't control the weather forecast on the morning of your race. Australia-born 2XU isn't a stranger to hot, sunny weather, and it built the...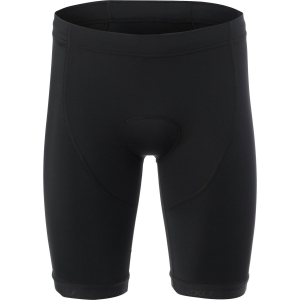 2XU Active 8in Tri Short - Men's
Between setting up your transition spot just right, putting on enough body glide, and making sure your timing chip isn't going to fall off, you have enough to worry about on your first race day, so you...
---