Price search results for 2XU Active Tri Short – Women's Satisfying the needs of all three triathlon stages, the 2XU Women's Active Tri Short provides mild compression, quick-drying comfort, and streamlined efficiency. Both SBR Lite and SBR Skin fabrics employ low-gauge elastane, which is mildly compressive without being restrictive like high-gauge triathlon and recovery apparel. This means hard-working muscles gain a touch of stability during race and training scenarios, but without restricting critical motions. This mildly compressive fabric works to reduce drag when you're swimming, cycling, and running by clinging tightly to reduce flapping in the water and breeze. The fabric's high-filament nylon increases durability and readily evacuates moisture after leaving the swim stage for the bike and run. Its ability to quickly shed moisture is paramount once you leave the water, as excess moisture creates irritation nightmares when you're cranking away in the bike stage. Plus, this quick-drying ability means that you'll stay pleasantly cool during sweaty grinds on your bike and staggering strides towards the finish line. The Active Tri Short enjoys the benefits of an Elite LD Chamois, which is a multi-layered affair with perforations that disperse moisture the minute you leave the water and hop in the saddle. High-density foam works to dissipate jarring road vibrations transmitted through your stiff road frame, with a high-filament lining maintaining a buttery-smooth feel underneath. For the construction of the short, smooth flatlock stitching is essential to maintaining comfort without a scratchy, irritating feel.
Best Price $38.97 from Backcountry.com
Related Products 2XU Active Tri Singlet - Men's
Your clothing plays a big part in your comfort during a race, but an effective kit doesn't have to come laden with tech and extra details. The 2XU Active Tri Singlet's design is simple and sleek, constructed... 2XU A:1 Active Sleeveless Wetsuit - Men's
Plenty of people believe otherwise, but the truth is you can get a fast, flexible, and buoyant wetsuit without having to spend half your life savings. With the 2XU A:1 Active Men's Wetsuit, you can get...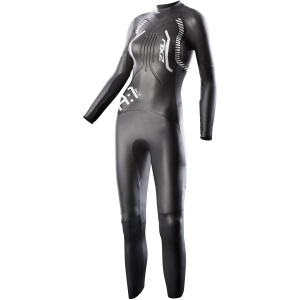 2XU A:1 Active Wetsuit - Women's
The 2XU A:1 Active Wetsuit falls near the lower price point of its wetsuits, yet it is designed with all the features of suits that cost twice as much. Top-tier neoprene and an array of body positioning...
---