2XU Active 8in Tri Short – Men's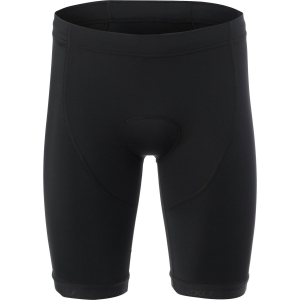 Between setting up your transition spot just right, putting on enough body glide, and making sure your timing chip isn't going to fall off, you have enough to worry about on your first race day, so you should be able to pull on your shorts and not give them another thought until you're crossing the first of many finish lines to come. 2XU's Active Tri Short was carefully constructed to allow you to do that, using hardworking 70D elastane to support your muscles and control vibrations, aiming to reduce fatigue over the hours you spend swimming, biking, and running. The material was also engineered to dry quickly and wick moisture away from your skin to prevent chafing as you race, and UPF 50+ protects your skin from the sun as you sweat sunscreen off. For comfort on the bike that won't detract from the swim and run, 2XU adds its flexible Elite LD chamois, designed to dry quickly and provide just enough cushioning to get you through the bike without getting in the way on the final leg.
Best Price: $48.96 from Backcountry.com
Related Products 2XU Active Tri Short - Women's
Satisfying the needs of all three triathlon stages, the 2XU Women's Active Tri Short provides mild compression, quick-drying comfort, and streamlined efficiency. Both SBR Lite and SBR Skin fabrics employ... 2XU Active Tri Singlet - Men's
Your clothing plays a big part in your comfort during a race, but an effective kit doesn't have to come laden with tech and extra details. The 2XU Active Tri Singlet's design is simple and sleek, constructed... 2XU A:1 Active Sleeveless Wetsuit - Men's
Plenty of people believe otherwise, but the truth is you can get a fast, flexible, and buoyant wetsuit without having to spend half your life savings. With the 2XU A:1 Active Men's Wetsuit, you can get...
---