Price search results for 2XU A:1 Active Wetsuit – Women's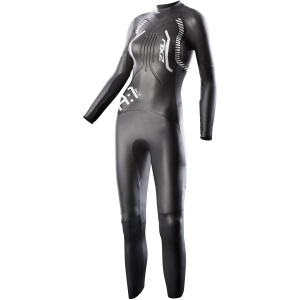 The 2XU A:1 Active Wetsuit falls near the lower price point of its wetsuits, yet it is designed with all the features of suits that cost twice as much. Top-tier neoprene and an array of body positioning panels create a fast suit for an optimal swim. Yamamoto neoprene is known for its flexibility, and the A:1 has been entirely constructed using SCS-coated Yamamoto neoprene in welded panels. And while the neoprene is itself buoyant, 2XU added proprietary features that enhance body positioning in the water. The most noticeable is a 39 Cell Front Buoyancy Panel. This helps to elevate the body in the water, which, in turn, assists in stroke mechanics. Additionally, Velocity Strakes placed on the chest streamline tracking through the water. The Rollbar technology also works to keep the core tight and the body properly positioned to maximize efficiency in the water. Added features include Concave Water Entrapment Zones (CWEZ) on the forearms, which work to increase the strength of the pull-phase of the stroke, as well as a flexible, floating zip panel that increases flexibility in the reach-phase of the stroke. The lining of the wetsuit is able to stretch 520% to ensure a flexible and custom form-fit. The A:1 wetsuit is, of course, a form-fit suit. It features a full-length rear zip with extended strap so that you'll be able to quickly grab it while running into T1. The suit secures at the neck with a wide hook-and-loop panel. It comes with a 2-year warranty. The 2XU A:1 Active Wetsuit - Women's is available in sizes X-Small, Small, Small-Medium, Medium, Large, and X-Large. It comes in the color Black/ultraviolet.
Related Products 2XU A:1 Active Sleeveless Wetsuit - Men's
Plenty of people believe otherwise, but the truth is you can get a fast, flexible, and buoyant wetsuit without having to spend half your life savings. With the 2XU A:1 Active Men's Wetsuit, you can get...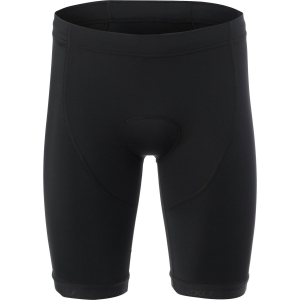 2XU Active 8in Tri Short - Men's
Between setting up your transition spot just right, putting on enough body glide, and making sure your timing chip isn't going to fall off, you have enough to worry about on your first race day, so you... 2XU Active Tri Singlet - Men's
Your clothing plays a big part in your comfort during a race, but an effective kit doesn't have to come laden with tech and extra details. The 2XU Active Tri Singlet's design is simple and sleek, constructed...
---