Price search results for 100% Strata Goggles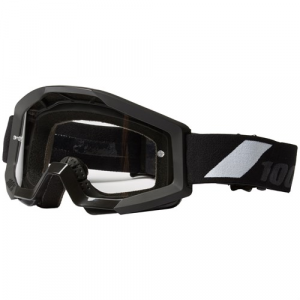 You'd be hard pressed to find another goggle on the market that provides the same value as the 100% Strata Goggles. A competitively priced eyeball shield that's on par with more expensive alternatives, 100% is changing consumer expectations of entry-level goggles. Experience enhanced vision and comfort without having to forego lunch for a month thanks to the 100% Strata Goggles.
Related Products Don't think you need goggles' Try center-punching that X-rated drop with a chunk of mud in one eye and a pine needle in the other. When the medics are scraping you off the ground at the bottom, spare a... Mountain bikers and moto riders share a good bit of DNA, and 100% made the Racecraft Goggles with that shared genome squarely in mind. Truthfully, the Racecraft pulls double duty as 100%'s top-shelf moto...
---