Trip:
Mt. Stuart - Stuart Glacier Couloir
Date:
7/6/2010
Trip Report:
Kyle Flick and I climbed the Stuart Glacier Couloir yesterday car-to-car. It was the first time for each of us since 2005. As expected from the recent TR, we found the route to be in great condition for this late in the season. The couloir itself had a fair bit of ice and neve-ish snow, after approaching over a breakable crust near the 'schrund. The ridge was rimey and fun mixed action. The route will probably be out of condition really soon due to the increasing temps, but it was cool in the shade and may last another week or so.
pictures can do the rest: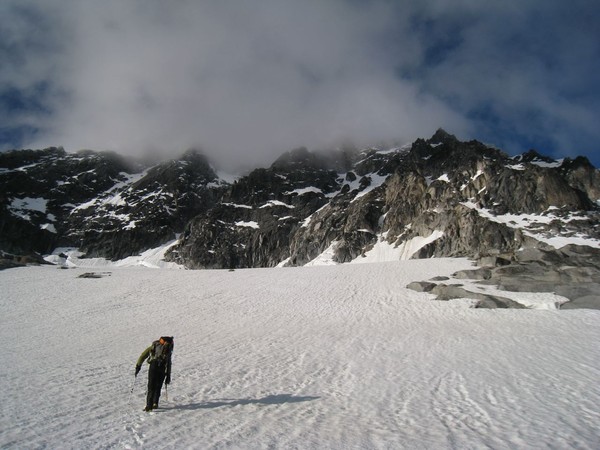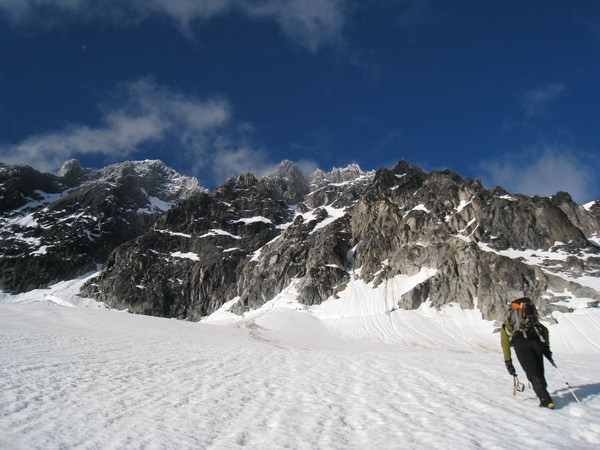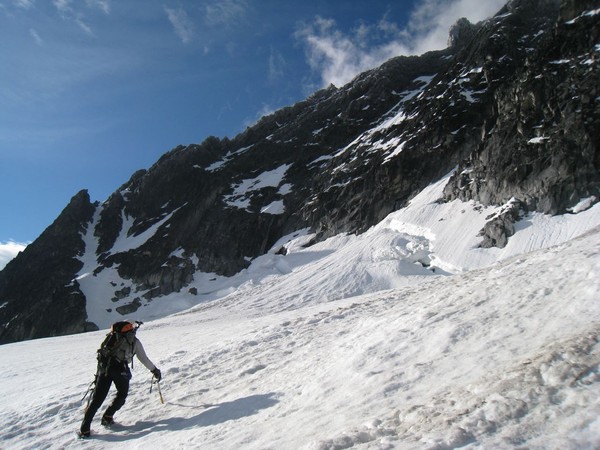 Kyle clears the Stuart 'schrund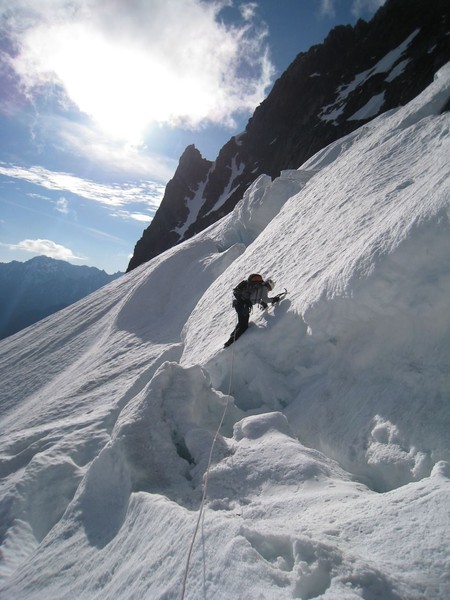 looking up the couloir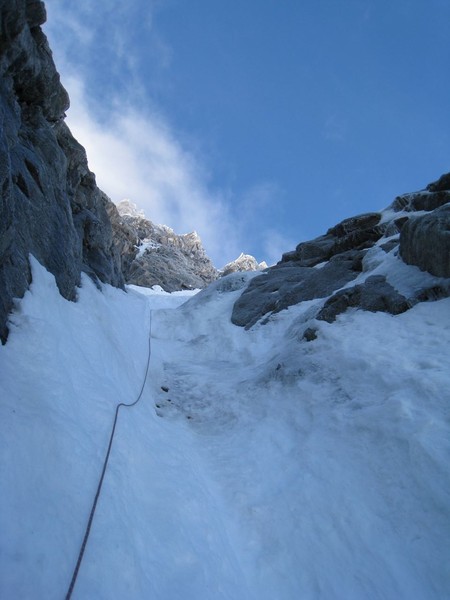 taking it to the ridge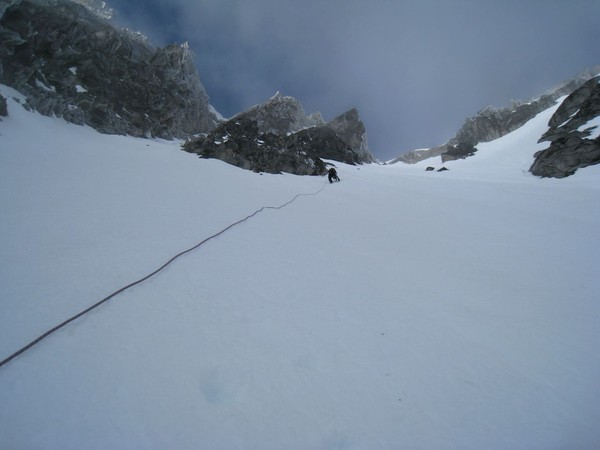 on the West Ridge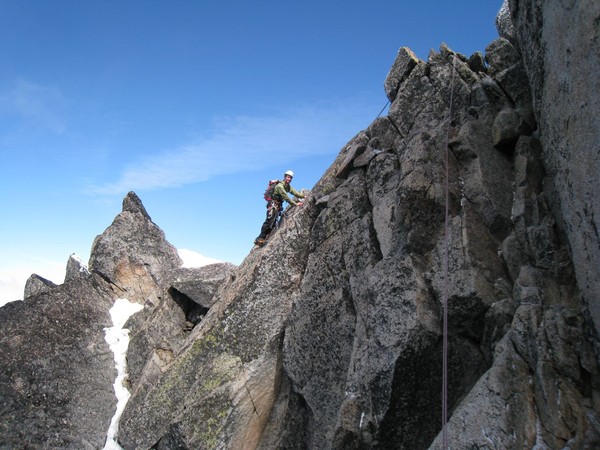 on the north side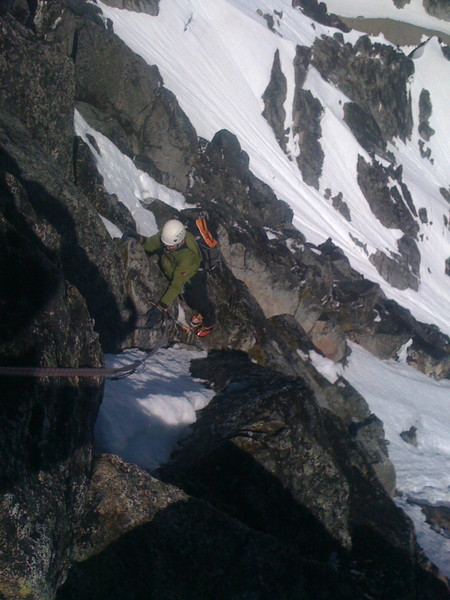 Pulling the crux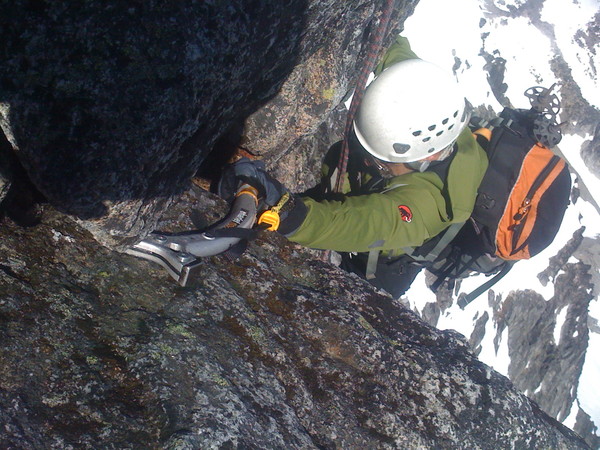 on the last pitch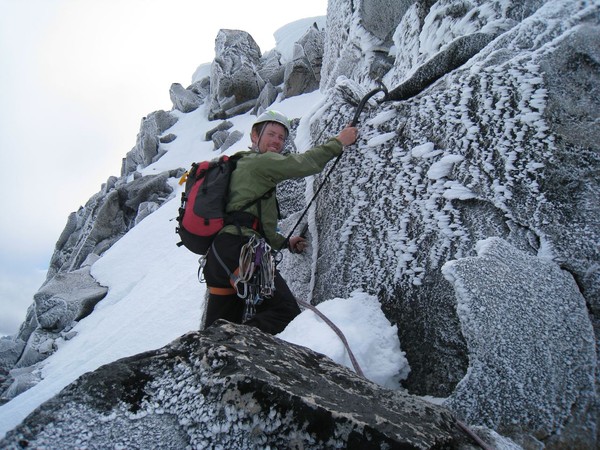 The Sherpa 'schrund.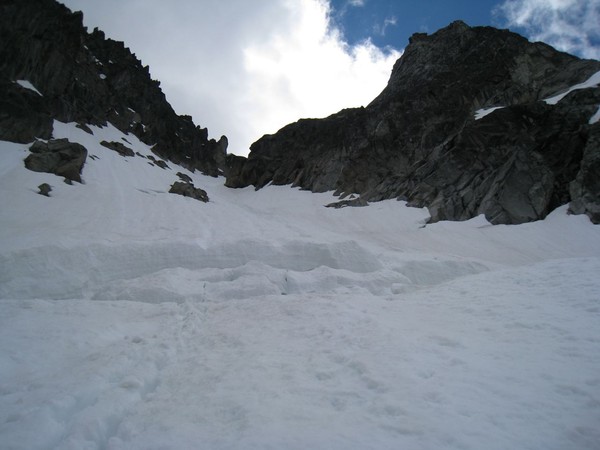 outta here!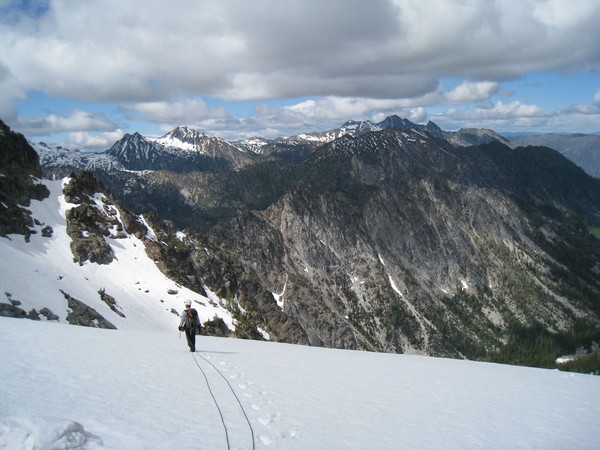 Gear Notes:
.3 camalot, .5 camalot, #1 trango max cam, 6 stoppers, 1x 16cm screw, 25m 8.1mm rope.
bootied two pickets on the Sherpa, but we caught the owners on the trail and gave 'em back.
Approach Notes:
in via Stuart Lake Trail, out via mountaineer Creek