Trip:
Mount Hood - Cooper Spur
Date:
3/19/2010
Trip Report:
Tom and I thought about checking out the Black Spider area so we planned a jaunt from Timberline Lodge around the east side to have a look. We made our bivy hotel with the best window view anyone could get.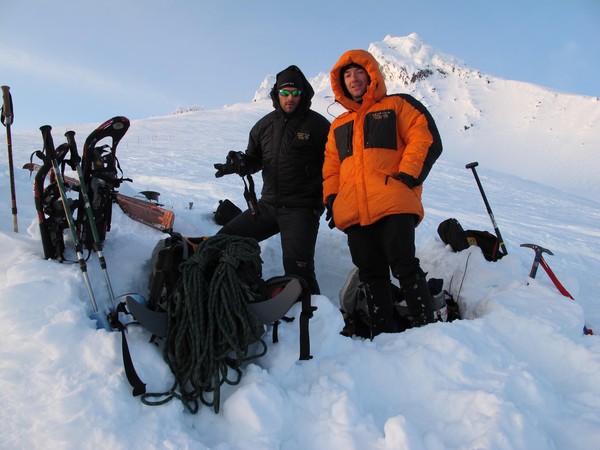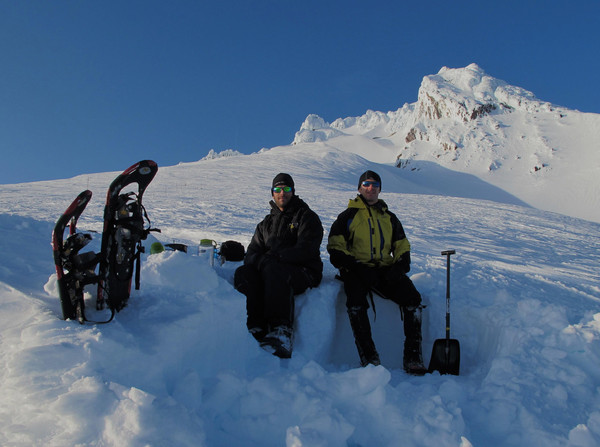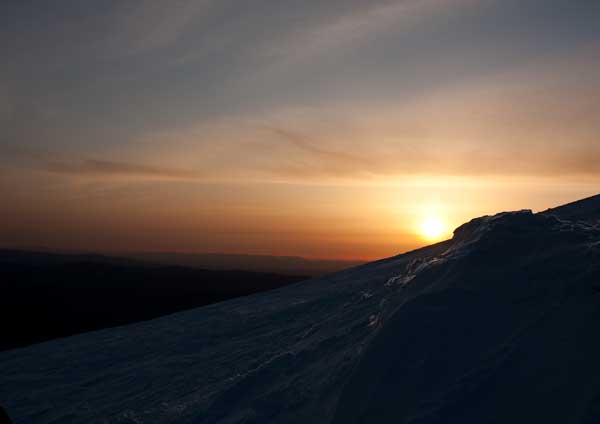 We planned to wake up at 0300 on the 19th and get moving by 0400. However, we didn't get moving until 0430 because room service was a little slow making the hot chocolate.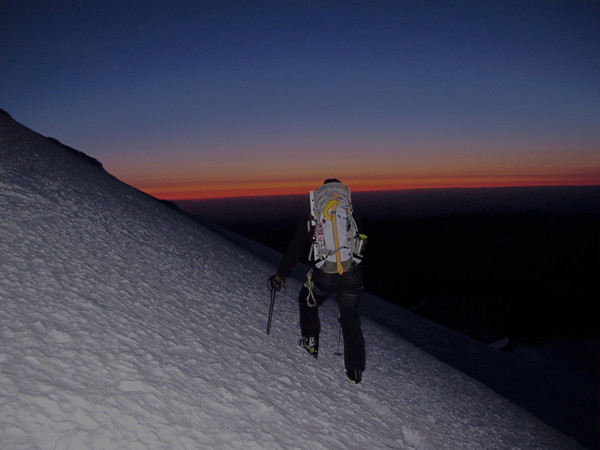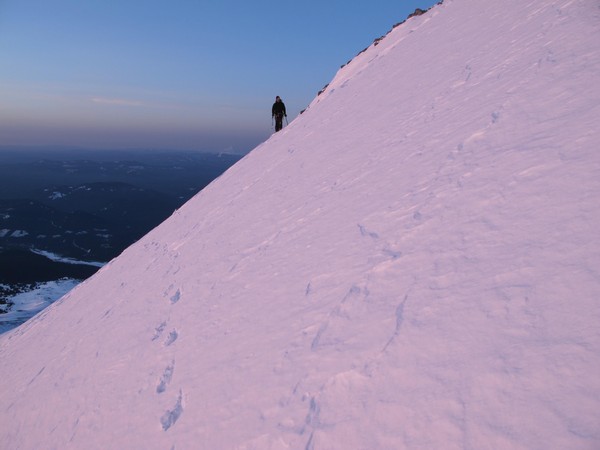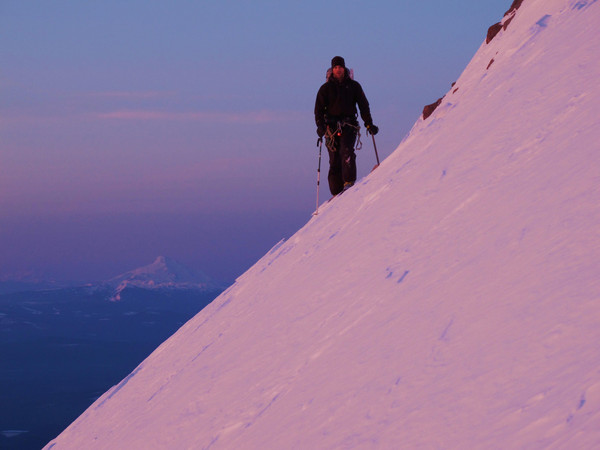 Approaching the black spider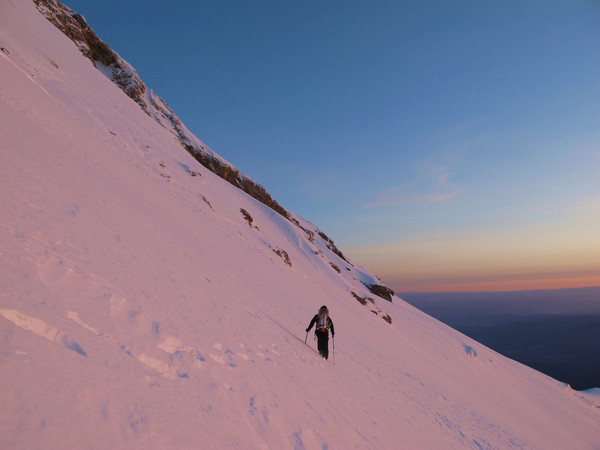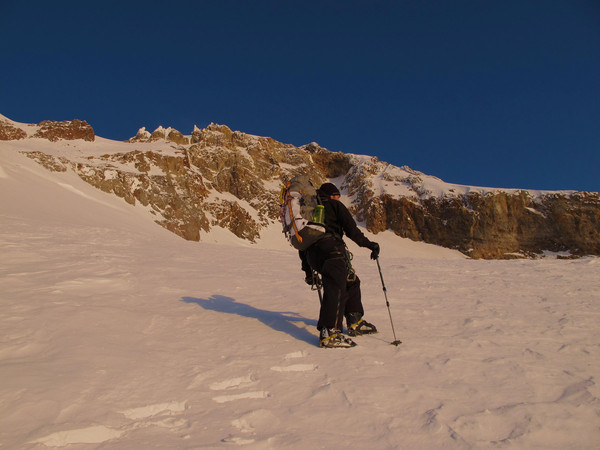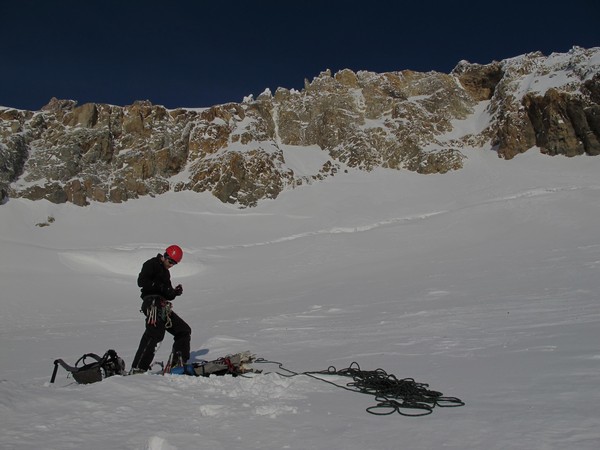 Thinking about doing something here but deciding it was too warm.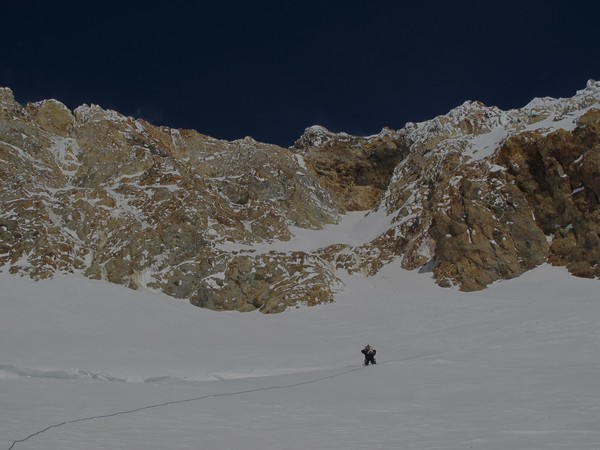 Climbing the Cooper Spur instead and wallowing in the sugar.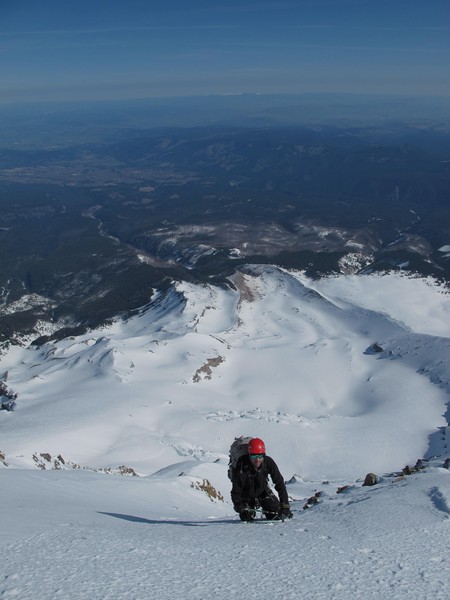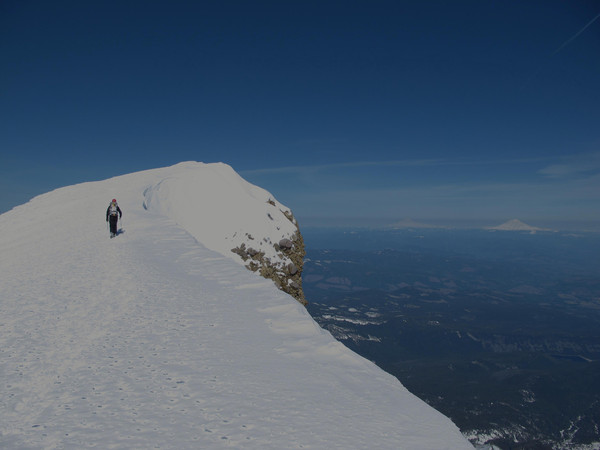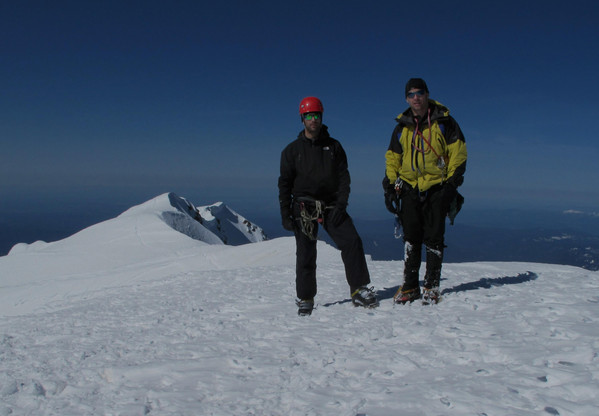 We descended the south side back to our stash and I had one hell of a fast ski descent down from the top of the palmer.
Some skiers at the Hogsback hooked me up with some extra water...if you read this thank you.
All in all it was a great trip except for the sugar wallow.