Trip:
Mount Baker (ski) - Coleman-Deming
Date:
3/6/2010
Trip Report:
My friend Brennan and I took advantage of the bluebird day on Saturday and climbed/skied Baker's Coleman-Deming route (as did about 10 other people). If you have a soccer mom minivan like me you can drive to within five minutes of the trailhead. If you have anything else you can drive up to it. The snowpack looks like mid-June in the trees down low.
The crux turned out to be the icy trail through the trees, which I actually slipped and fell
off
of at one point. I slid about 30 feet down a steep frozen hillside before coming to rest against a tree. Oops.
Somebody had set a great skin track right out of the trees (thanks!), and it continued all the way up the Deming and onto the summit hump (minus about 300 feet above the saddle where we had to boot pack up).
Here we are on the Football Field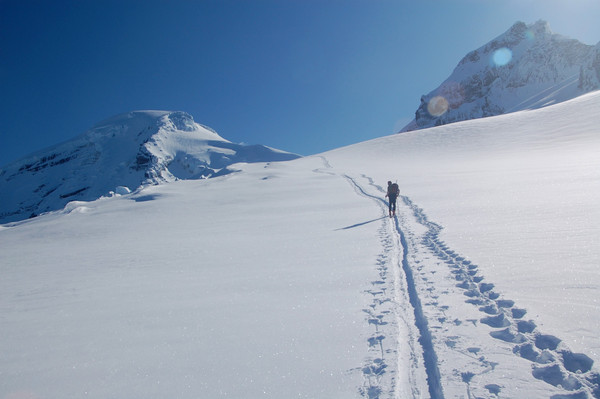 As you can see, there are no downhill ski tracks yet. What a day. Here's Brennan against Baker's backdrop as we continue up the Coleman Glacier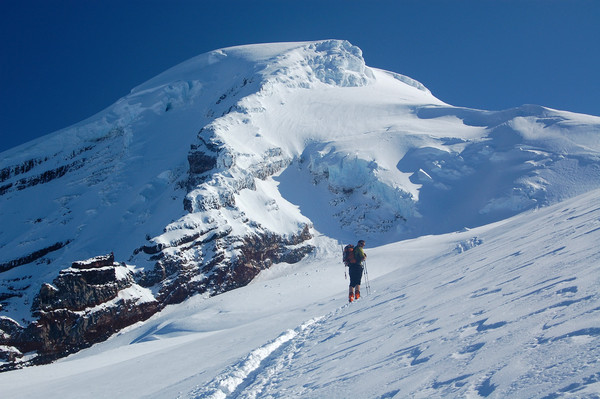 Here's the first skier we saw coming down, in front of Colfax Peak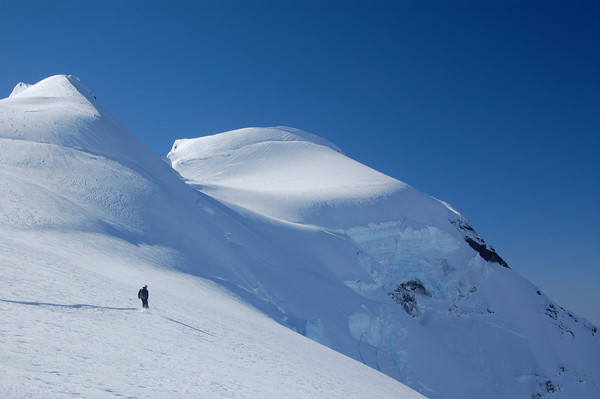 And here's a snowboarder coming down the Deming in front of the rime ice-covered Roman Wall
It was mild with no wind on top, so I snapped this shot of Brennan as he changed his wet shirt. It's March, for the love of God. (The axe is merely a photo op prop)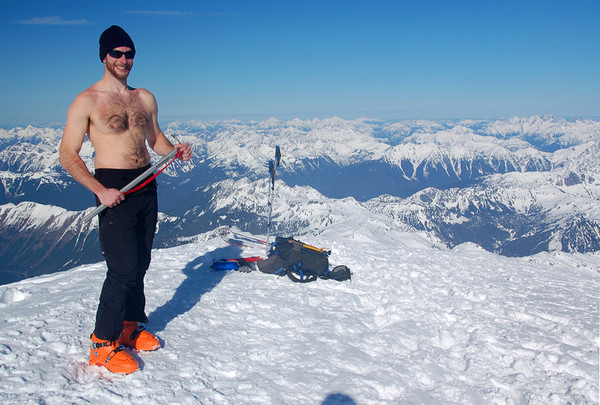 The snow wasn't bad coming down the Deming. And, you know, the view...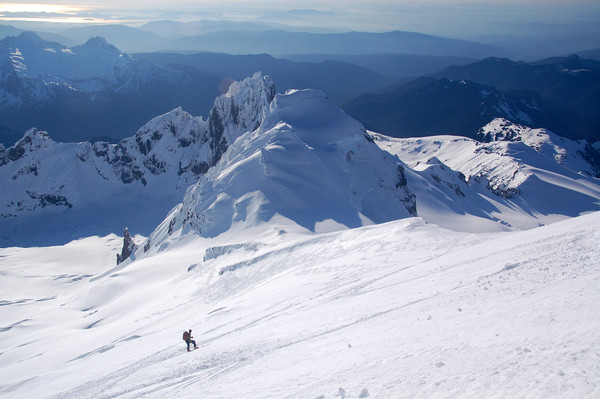 The snow below the saddle was amazing, super fun. Looks like a good turn was had by all.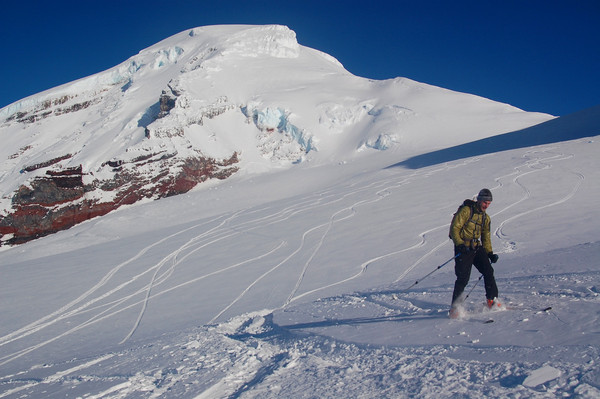 One final shot of a serac piece in front of Colfax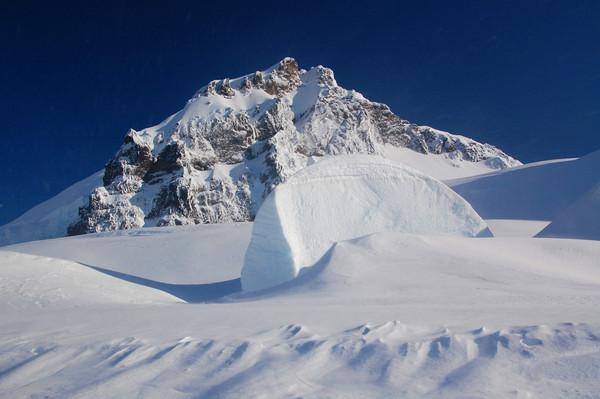 'Twas a good day.
Gear Notes:
Skis
Skins
Summit Burrito
Approach Notes:
You can drive to the trailhead.
Try not to fall off the trail.