Trip:
Mt Baring - Standard - West Ridge
Date:
2/20/2010
Trip Report:
Took advantage of the good weather last weekend to celebrate my buddies birthday with a scramble up Mt Baring.
This is the second time I have done Baring in the Winter and once again found the crux of the route to be the steep ice filled gully in the woods on the South side once you leave the ridge and head up into the basin below the gully between the North and South peaks.
Enjoy some photos!
Saturday Night Boulder Cave Spelunking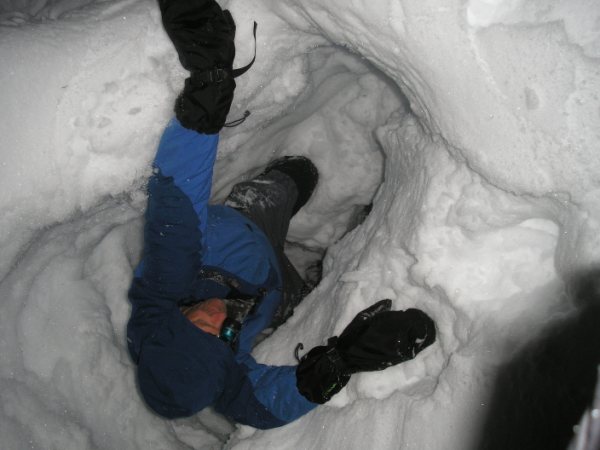 Sunday Summit Day