Trip:
Gothic Peak -
Date:
2/21/2010
Trip Report:
11.5 miles, 4500' gain
TH: 8 AM
Summit block: 2 PM
TH: 5:30 PM
Left the trailhead under clear skies and chilly temperatures. It's really amazing how little snow there is... didn't hit any on the trail until 3500'. Snow was solid after the gully/creek crossings. Crampons were quite useful down low in the morning and on the way down when the snow was frozen. A group from Saturday had put in a trail to the saddle south of Gothic at 5440'. We continued to the summit block, traversing occasionally to avoid rocky outcrops. We decided not to go for the summit, not feeling comfortable with conditions on the summit block without a rope for protecting the ascent and for rappel.
Snow conditions felt generally safe, though there were varying crusts and wind pack to keep you on your toes. But even on lee slopes the wind pack was not very cohesive and felt fine.
Now for the pictures. All I can say is OMG winter wonderland!
Basin below Foggy Lake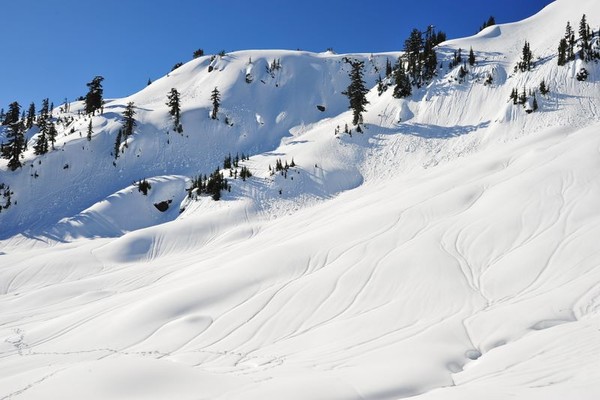 Near Foggy Lake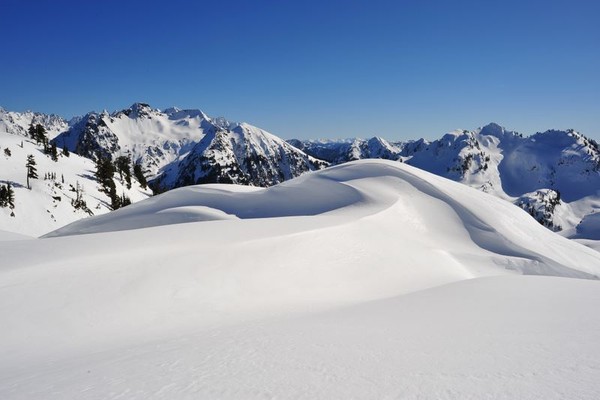 Del Campo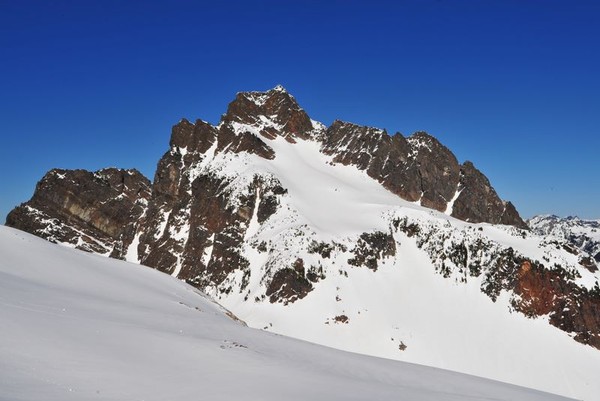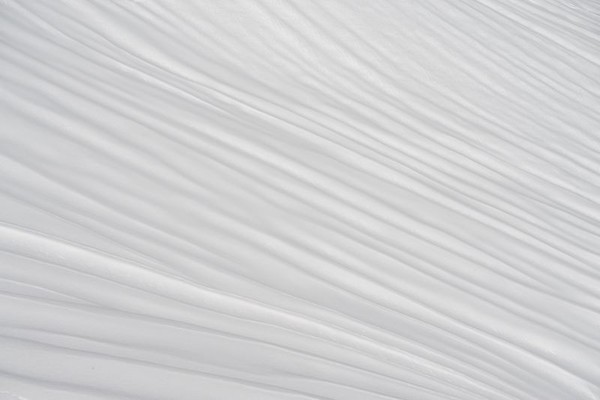 Gothic Peak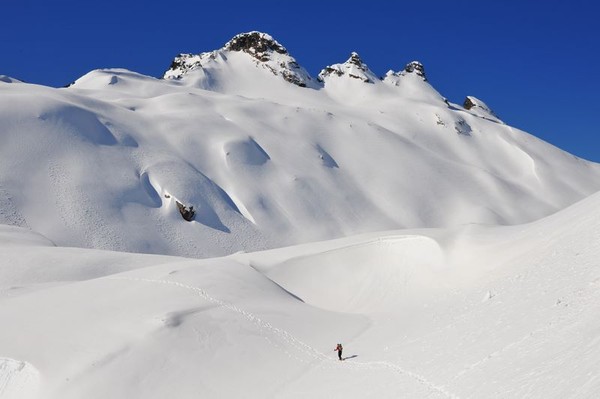 Approaching the summit block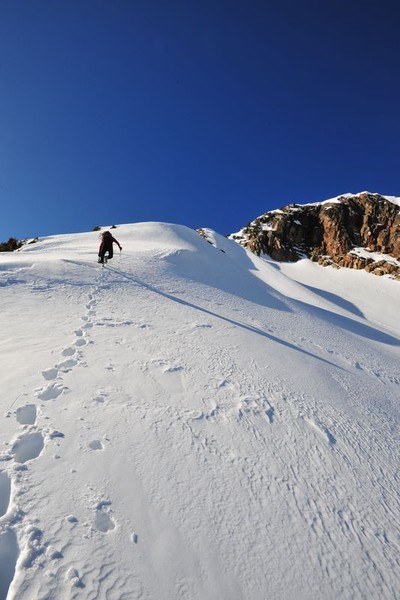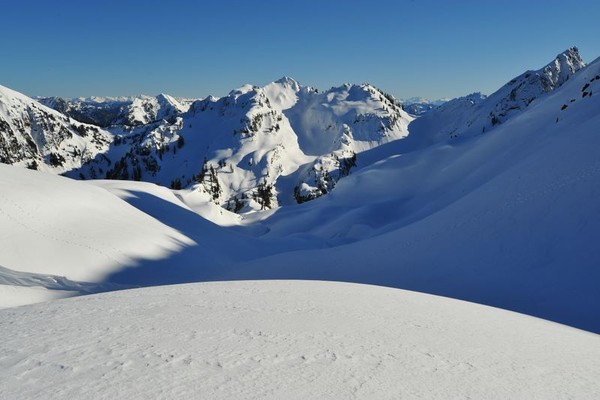 Sheep Gap Mountains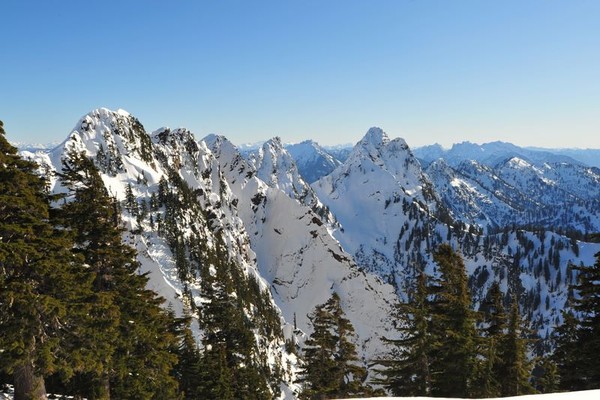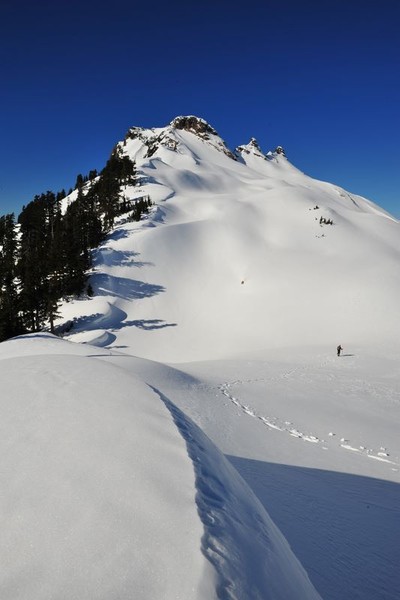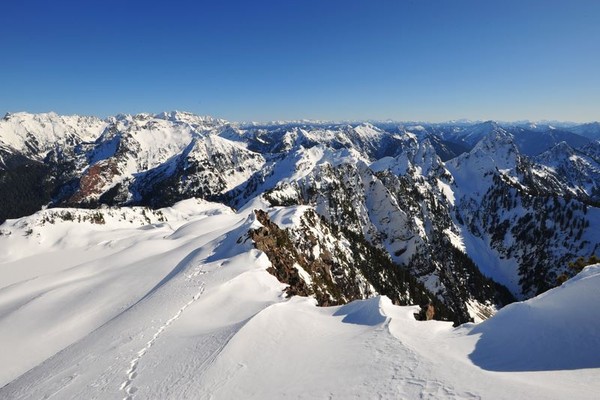 Gear Notes:
Crampons, snowshoes (not used), rope would've been useful for summit block
Approach Notes:
Snow free until 3500'. After making the first creek crossing on the traverse, do not follow the tracks going straight uphill. Continue traversing, cross the second creek, and follow the tracks (summer trail).