Trip:
White Chuck Mountain - Northwest Ridge
Date:
12/5/2009
Trip Report:
We drove to about 3,800 feet elevation on the road up before deep, ice hard ruts forced us to park. We started hiking up the road at 6:30 am and followed a nice snowmobile track to the ridge proper. The ridge was fun, easy hiking...the gulley to the saddle between the NW peak and summit was decent...the traverse below the ridge crest was sketchy. We decided not to rope up as there was nothing for good pro and we didn't want a single falling member to take the others along...
We made it to the final saddle about 30-50 feet below the summit after much up and downclimbing to find a route that would go. At this point, thinking I was standing on snow over rock, one leg punched through the snow (over nothing) dangling above the steep chute drop. We decided to forgo the final 50 feet and turned around with hours of sketchy downclimbing ahead...
We made it back to the car about 4:30 pm in light snow. Another beautiful day in the Cascades. The views from White Chuck are amazing...Rainier, the Olympics, Pickets, Baker, Shuksan, Glacier Peak, Dome, Pugh, Sloan, Big Four, Vesper, Sperry, Monte Cristo range, Stuart, Ingalls, etc...
Pics...
Hiking in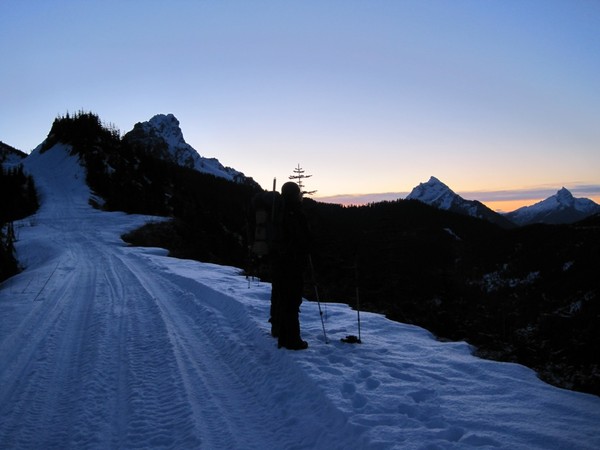 The Peaks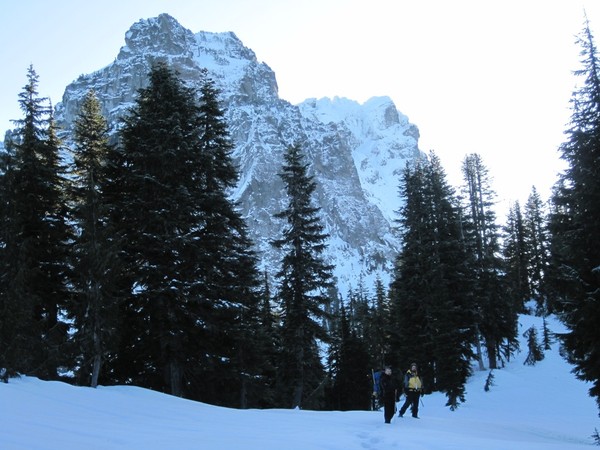 Starting up gulley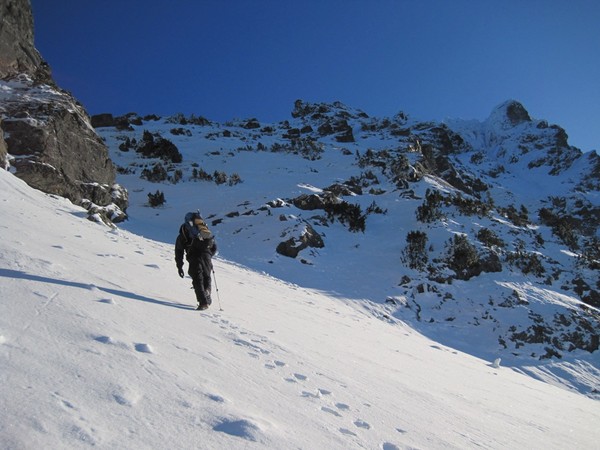 Ascending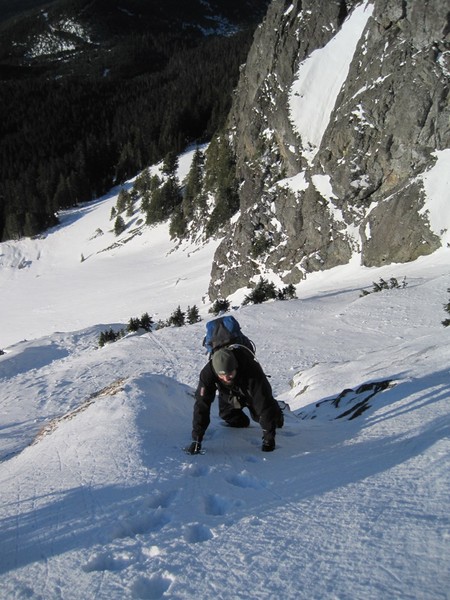 More up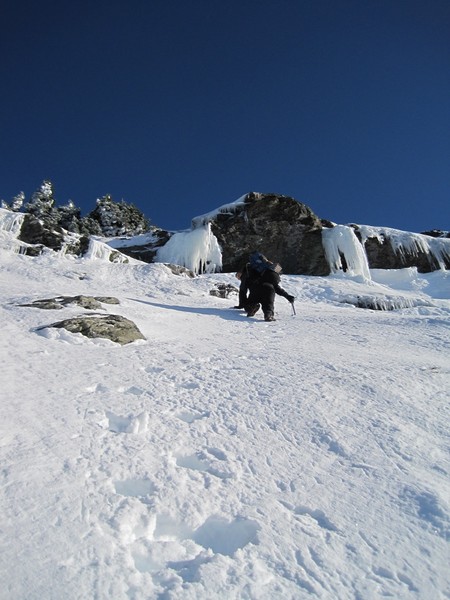 Looking down path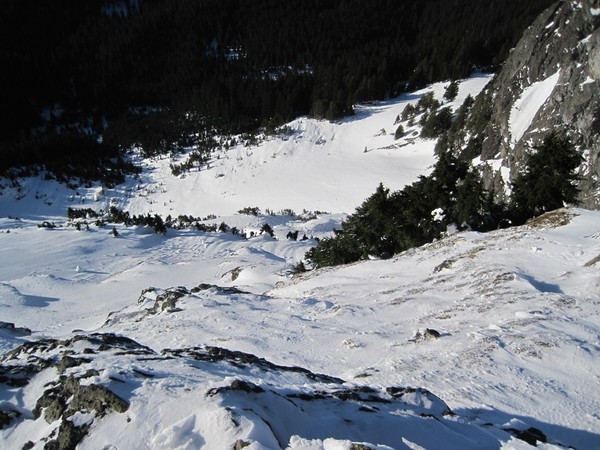 Big Four, Vesper, Sperry, Rainier, etc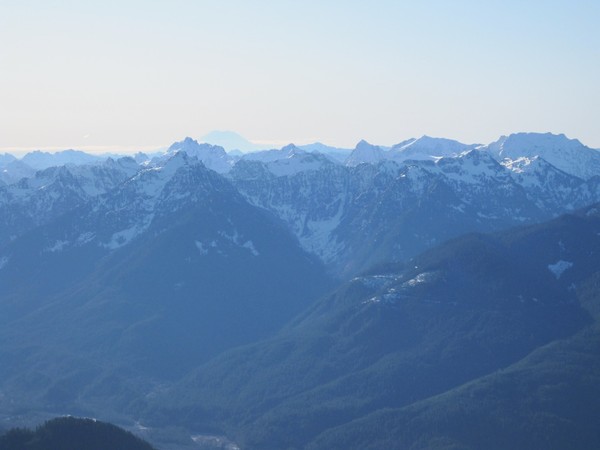 Olympics, Three Fingers, White Horse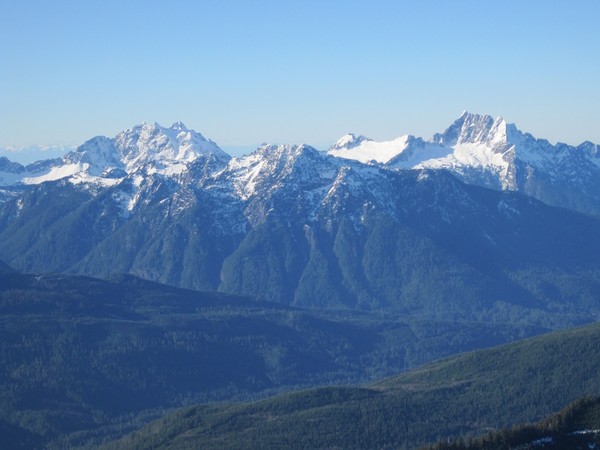 NW Peak of White Chuck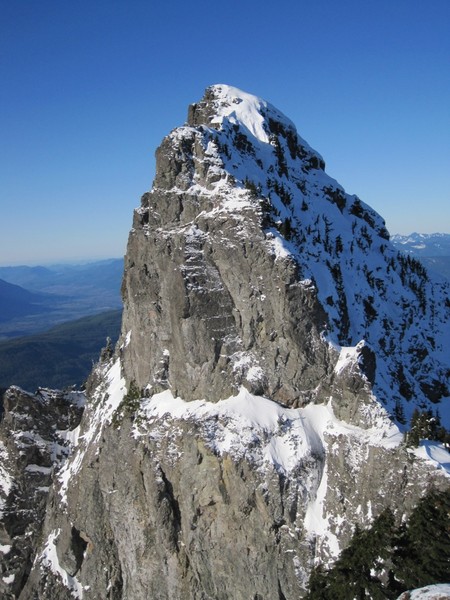 Avalanche to north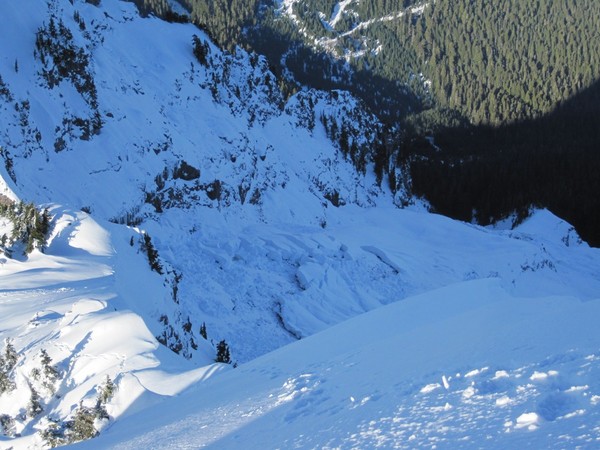 Traversing close to rock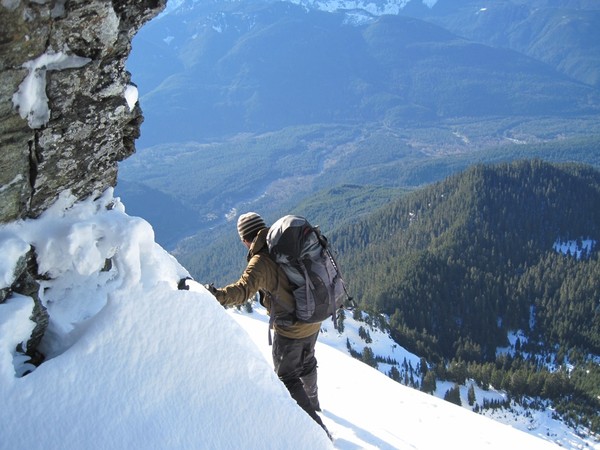 Icicles and summit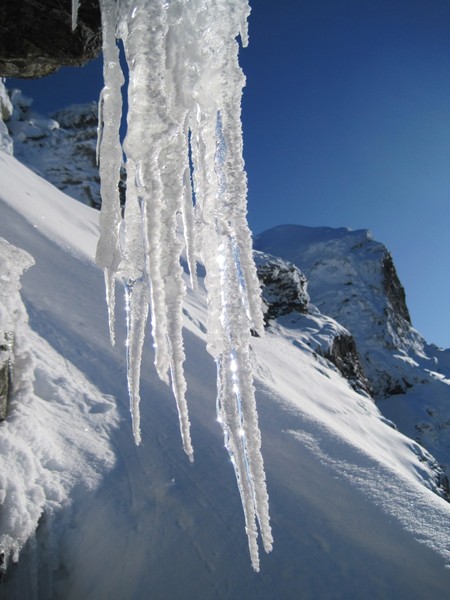 Traversing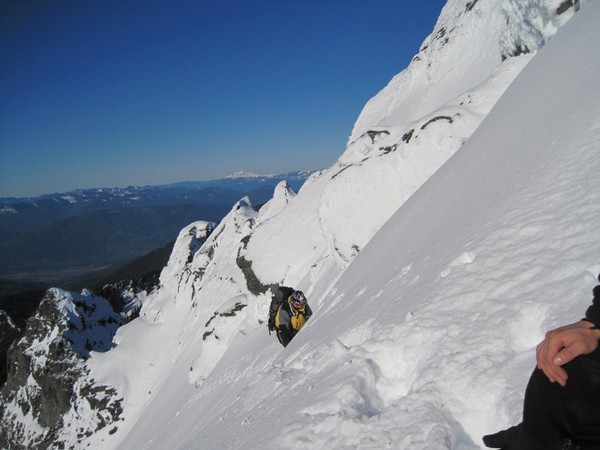 Getting close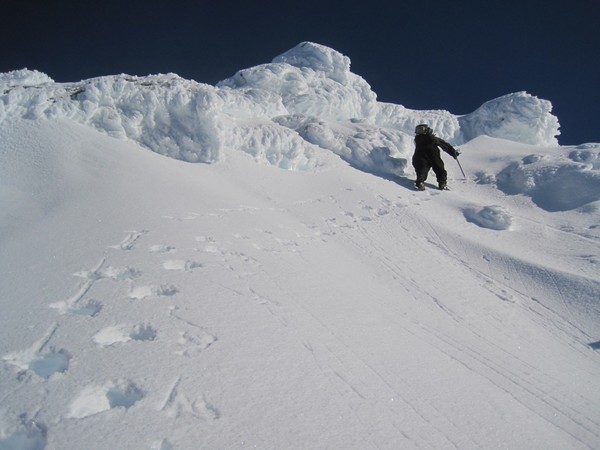 Pickets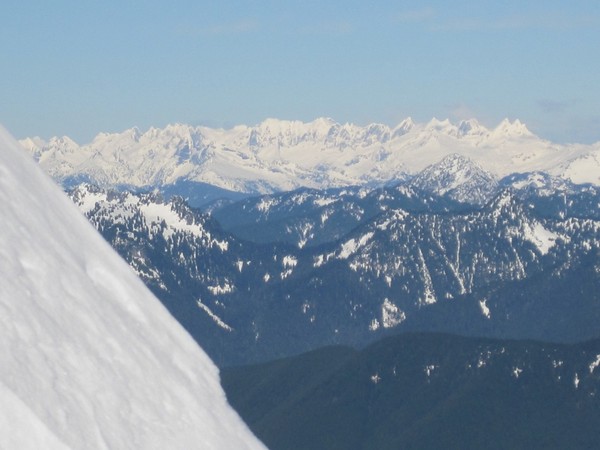 Pugh, Sloan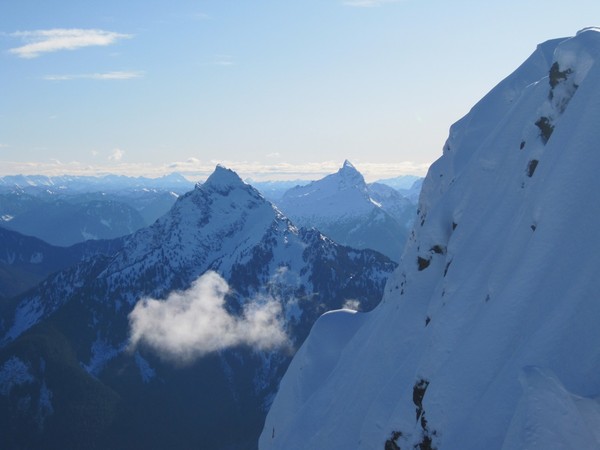 Fun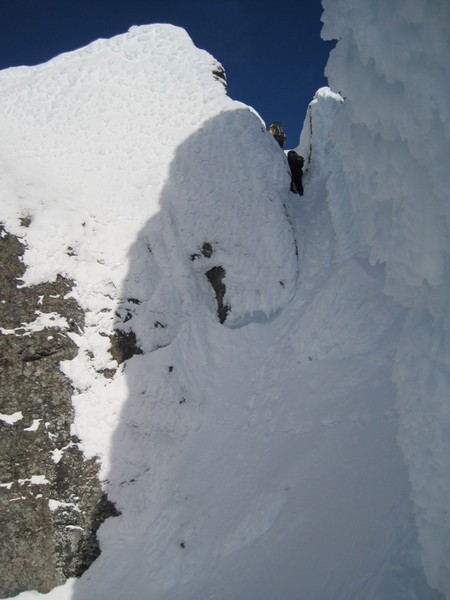 Just below summit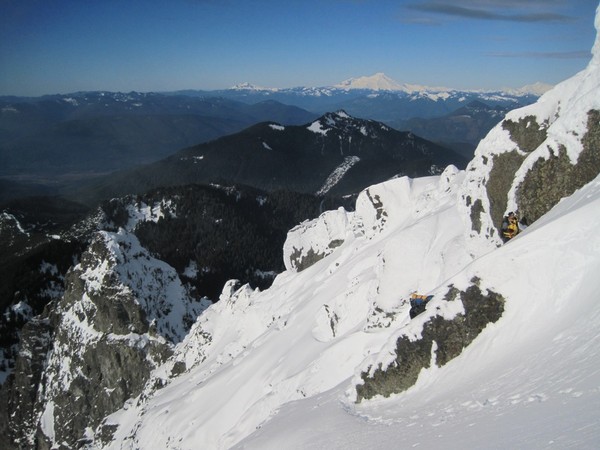 Beginning descent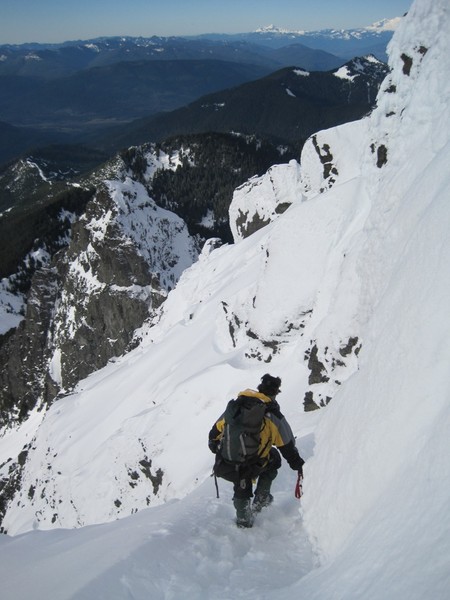 Traverse descent
White Chuck from SW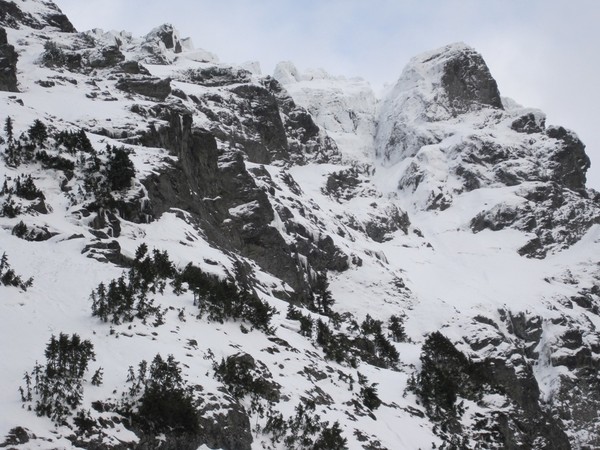 Gear Notes:
Ice axe, crampons, yukon jack
Had rope, pickets and pro but didn't use.
Approach Notes:
Snow