Trip:
Golden Horn and Tower Mountain. - standard
Date:
9/26/2009
Trip Report:
Golden Horn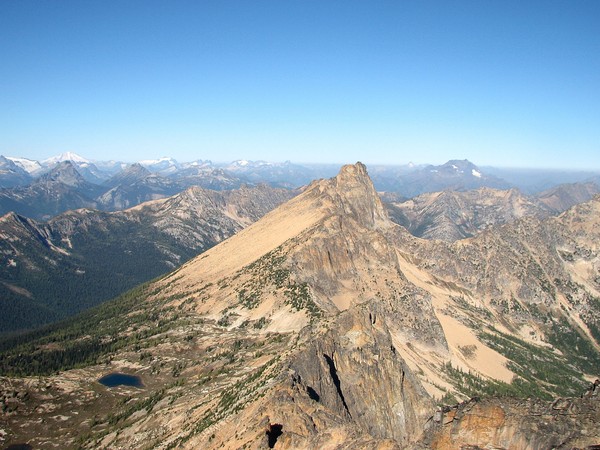 Tower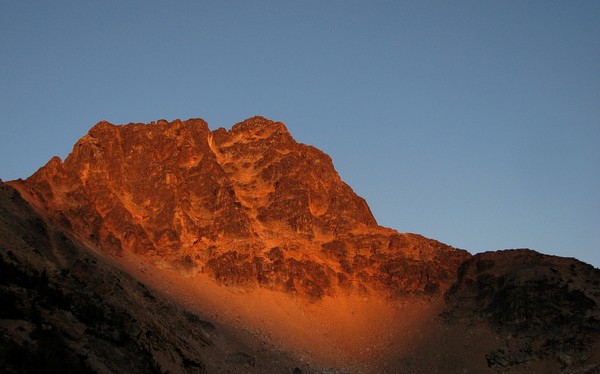 More than 75% of climbing/scrambling for me is the fun and good partners. This trip has topped off a great summer season for me. TONS of FUN with some of my best friends and partners. Here is a fun video of the blast we had….manamana!!!
What do you do when you want to avoid an 11 miles of boring trail? Bushwhack Swamp Creek of course.
It is a lot more entertaining, challenging and shorter for saving the feet! Plus I love to bushwhack and route find, It is one of my specialties. The Bushwhack is strait forward and 3.5 miles from the trailhead/road to the lakes. Head up the east side of the creek following a ridge. Around 5000' cross Swamp creek. Start the long steep traverse through forest and avalanche gullies till you reach the PCT below Methow Pass below or near Snowy lakes.
In the bottom of the valley swap creek is quite marshy. By crossing at around 5000' you avoid the wettest of the marshes. Most of the bushwhack is in the forest and you can move fairly quickly. Minus the swaths of alder and such that one may run into.
After setting up camp we headed up to play on Golden Horn. Fun scramble with a short class 4/5 section to the small summit block. The wind was creating a nasty cold ass wind-chill on the summit so we didn't stay long.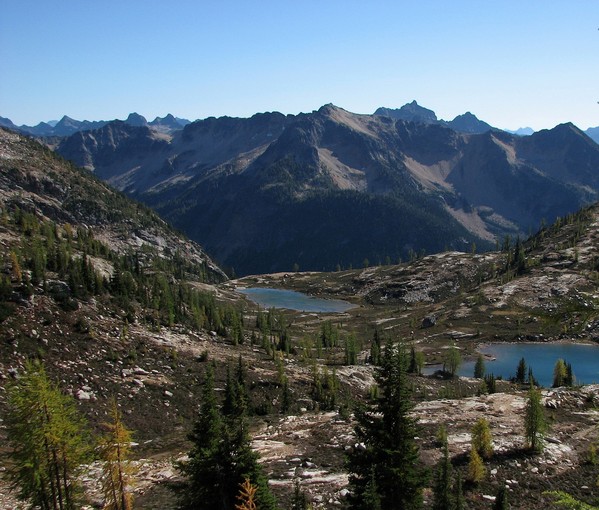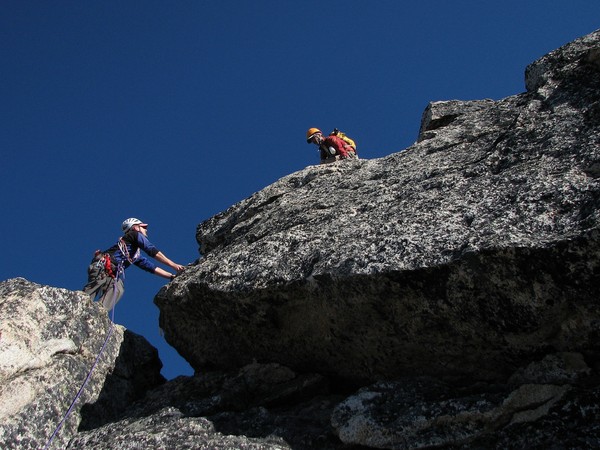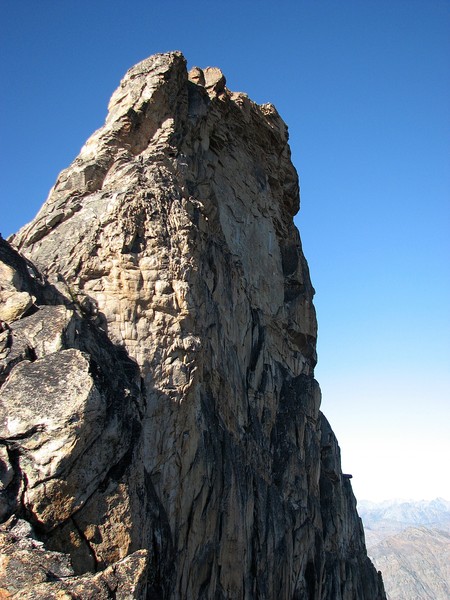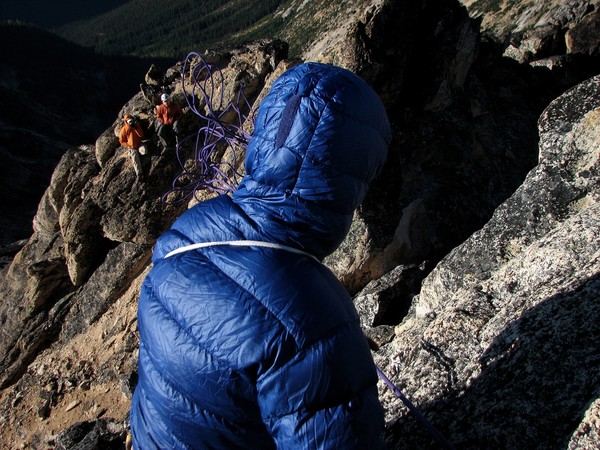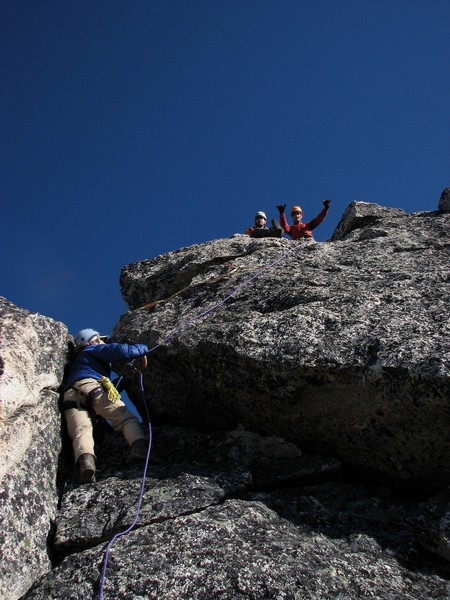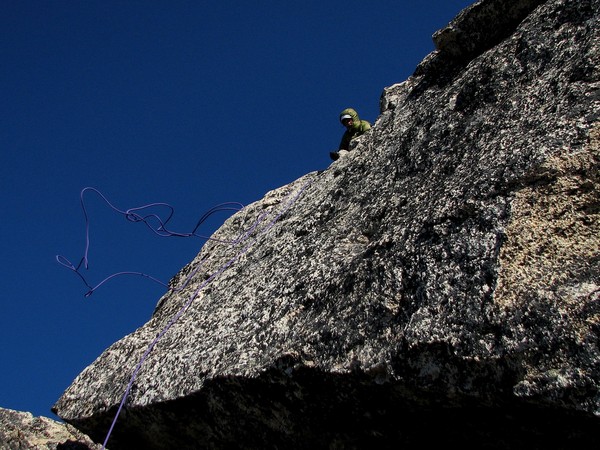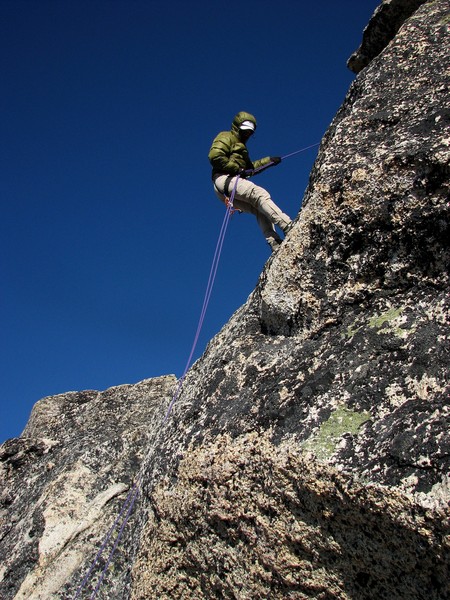 We had quite the time back at camp with crab walk races, whiskey drinking, and manamana singing (that was continued into the next as we climbed Tower
. Thanks Carla!
).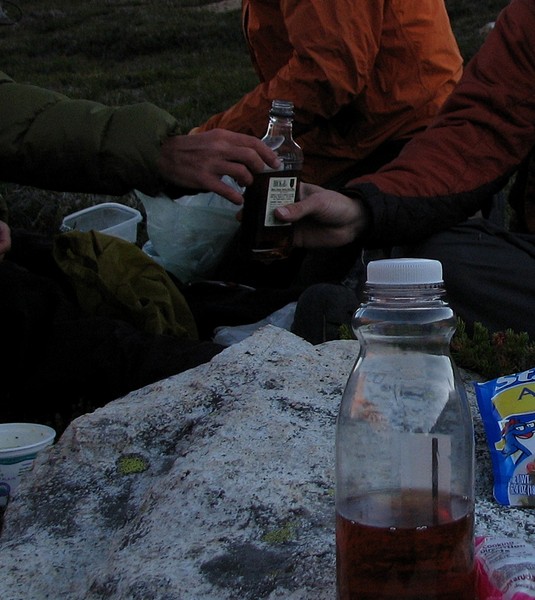 The next morning it was 24 degrees out. Brrrrrr!!! Tower would warm us up and so did our new song we all sang at random hilarious moments (gotta have those random moments to break up the pucker factor that you can be taken out by a rock at any time!).
Manamana!
The climb up Tower is a lot of fun, despite the reports of how scary it is!
Do do da do do…
Mostly class 3 that is very exposed in most places with a few spots of class 4.
Manamana!
There is a lot of loose rock on the route but we moved very efficiently as a group of 5 and had no issues with rock fall minus some small stuff.
Do do da do do…
The route is easy to follow if you take your time and route find. This will avoid the class 4 slabs in the gully proper.
Manamana!
Stay to the right of the main gully proper and find many ledges to traverse. You will end up zig zagging a few times.
Do do da do do…
Good fun! We hung out on top for an hour and headed back to camp.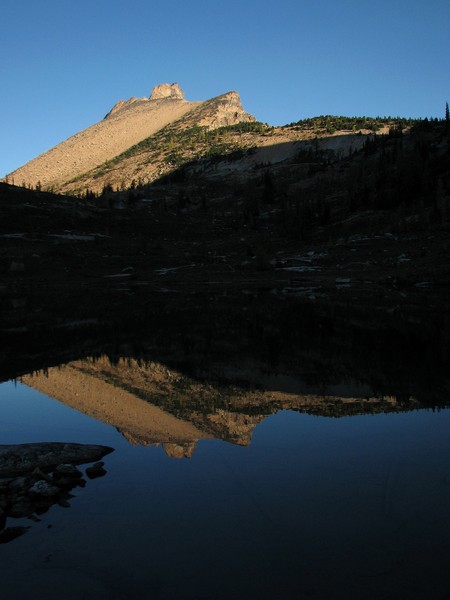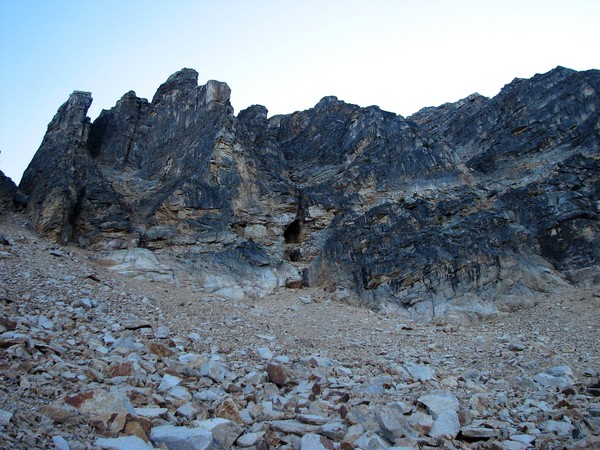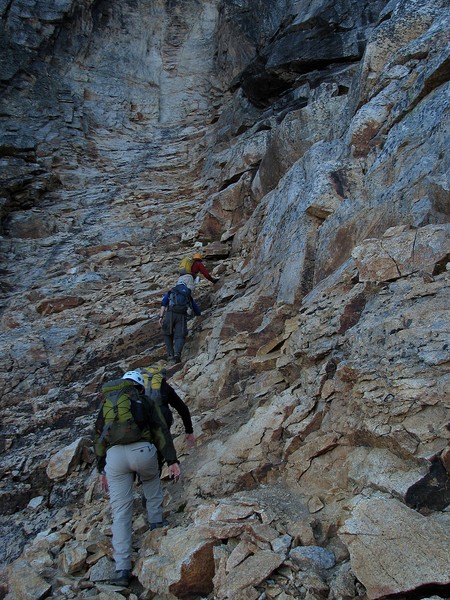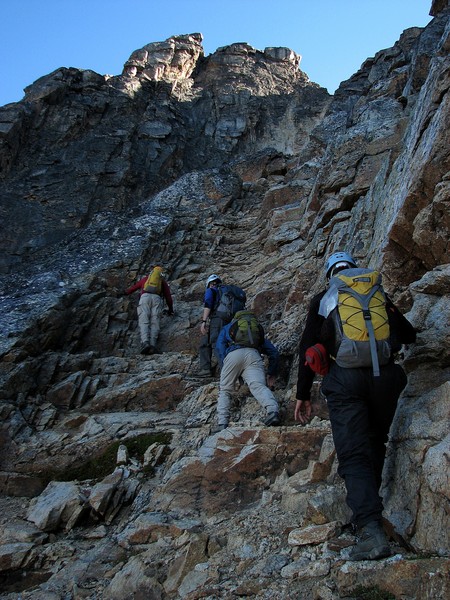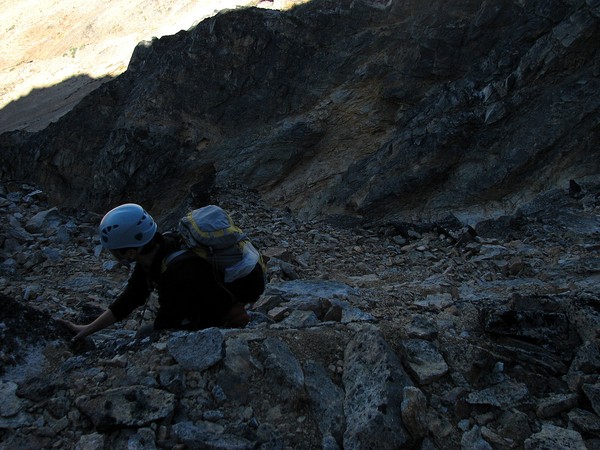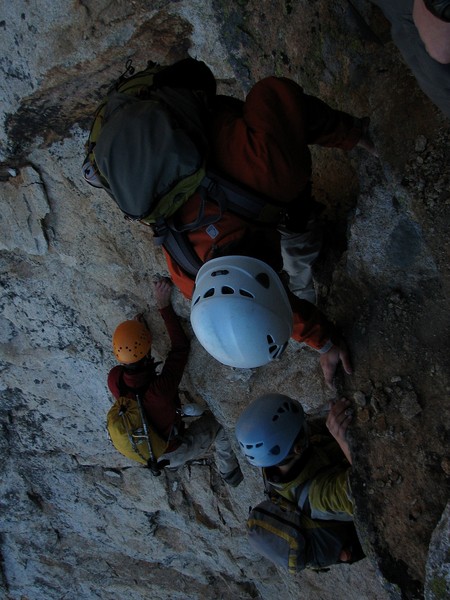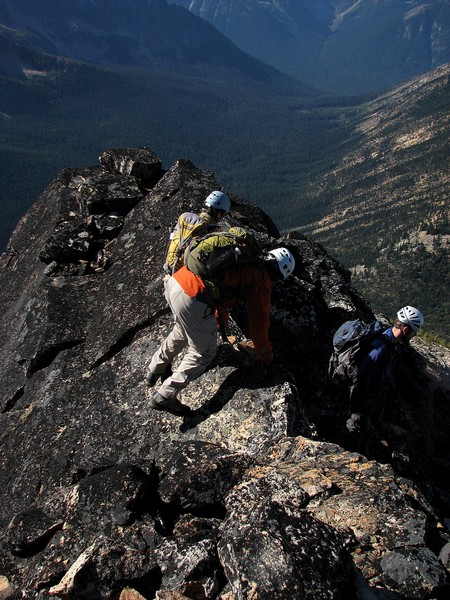 Manamana!
Time to play in the forest for a few hours.
Do do da do do….
We had no issues with our schwack on the way out.
Crux: crossing the highway…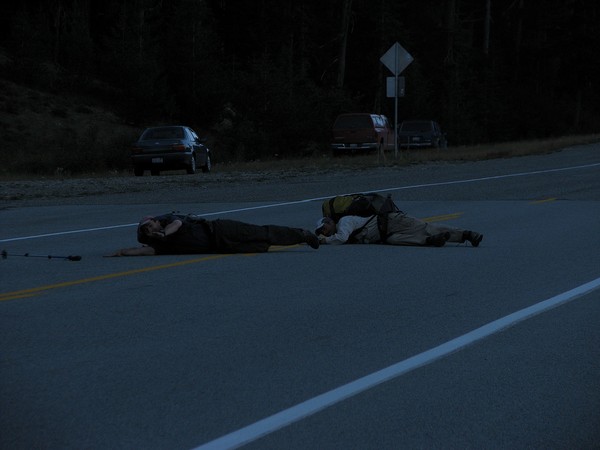 Its all about the fun!!!
Gear Notes:
helmets for the constant rock being thrown in your direction by Tower.
30m alpine rope for the summit block of Golden Horn. For some this would not even be required. We used my rope for the rap off and quick belays to the top.
Approach Notes:
I recommend Swamp to those who can bushwhack. But then many can't efficiently bushwhack. So pick your lesser evil. 11 miles of boring PCT hiking or thrashing your way up Swamp creek.