Trip:
- Link-up: Acid Baby to Solid Gold
Date:
6/3/2009
Trip Report:
Jens and I had a blast in the Enchantments yesterday linking up a couple obscure area classics. I picked up Jens at the Icicle 76 station at 5:15, Jens having taken the early bus in from Peshastin (green commuter/dirtbag points). We made quick time to the lake where the view just never gets old (note aasgard conditons for those interested):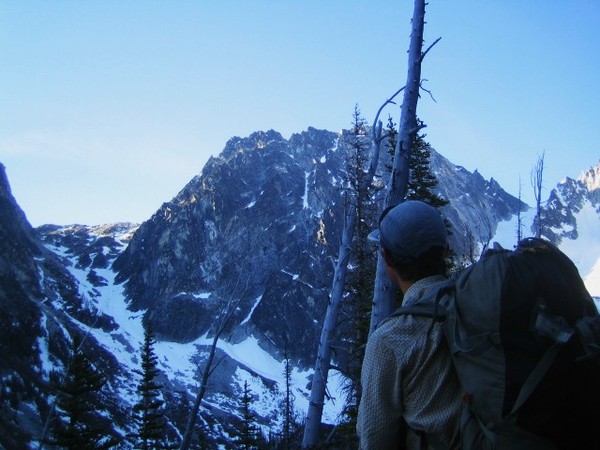 Up first was Acid Baby, III 5.10+, on Jabberwacky Tower. This is a cool tower near the top of Aasgard Pass. As seems to be a tradition in the Enchantments, a proabale first ascent/first recorded ascent was claimed by Michael Layton a few years ago, though it is quite likely this route was climbed in the late 70's by Julie Brugger and company. Either way it's great climbing and much thanks to Layton for the topo, inspiration, and hilarious name (my wife couldn't stop laughing when I told her i was going to climb Acid Baby
)
Jens starting the day off on P1: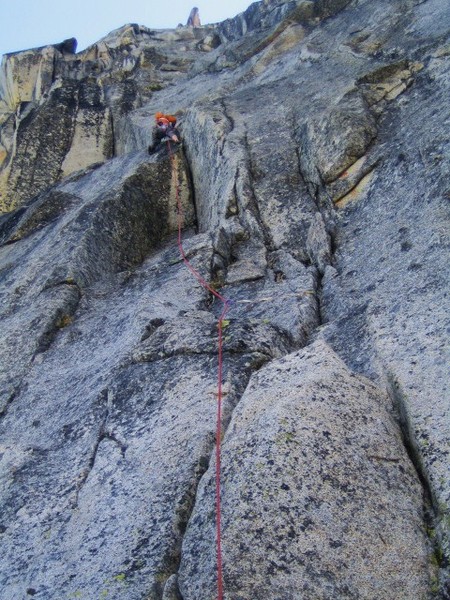 Topping out on P2, the crux: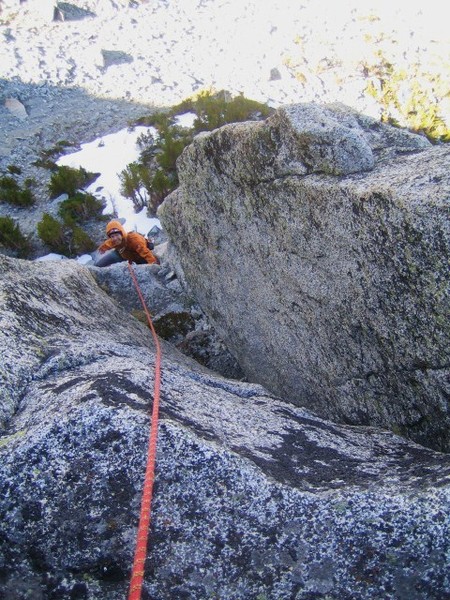 P3: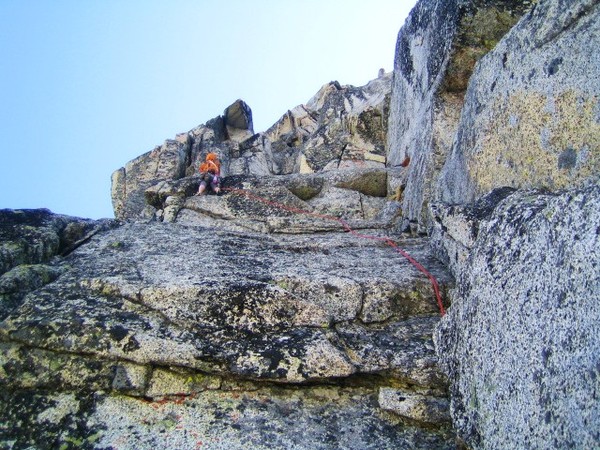 P4, the other crux: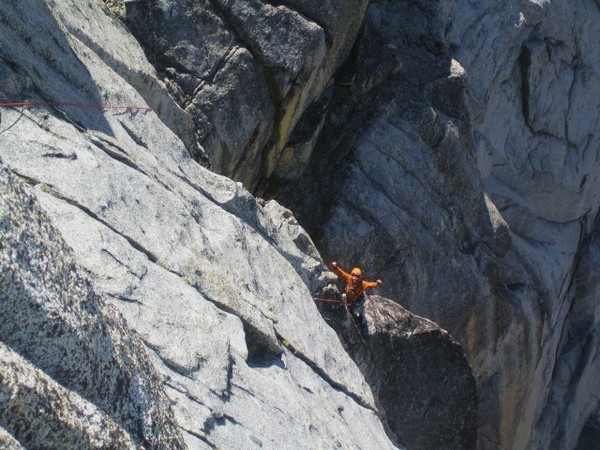 The final pitch goes across an amazing knife edge ridge, it's completely wild, so rad: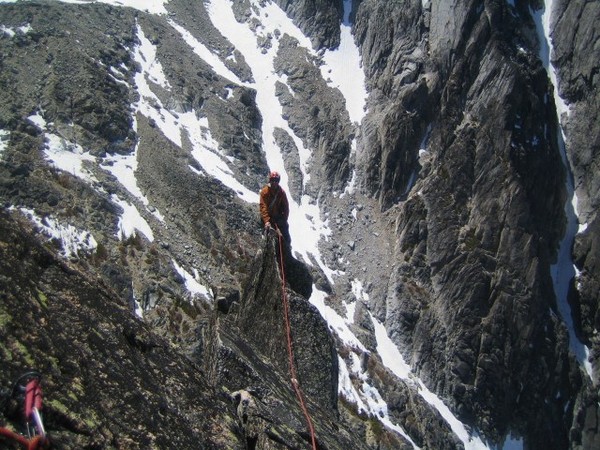 This really is a classic route, great situations, it's littered with knobs, and provides a moderate alpine rock climb in a cirque composed mostly of really hard or pretty easy alpine rock climbs. It could definetly use some traffic, highly recommended. Some scrambling got us to the summit of Enchantment Peak where we gained an alpine ridge that provided a nice high-traverse to Prusik Peak across the Enchantment Plateau. Up next was the masterpiece known as Solid Gold, II+ 10+/11-, this too could have been climbed previous to Wayne Wallace's probable first ascent claim, but really, who cares? Solid Gold holds some of the best climbing in the range.
Pitch 1, the "Solid Gold" pitch is definetly one of the top 5 classic pitches in the Enchantments: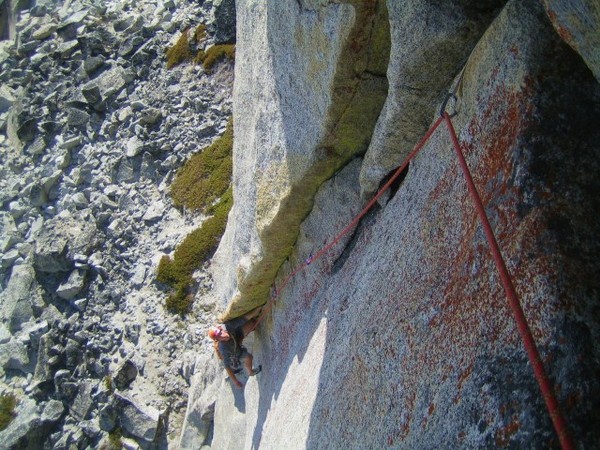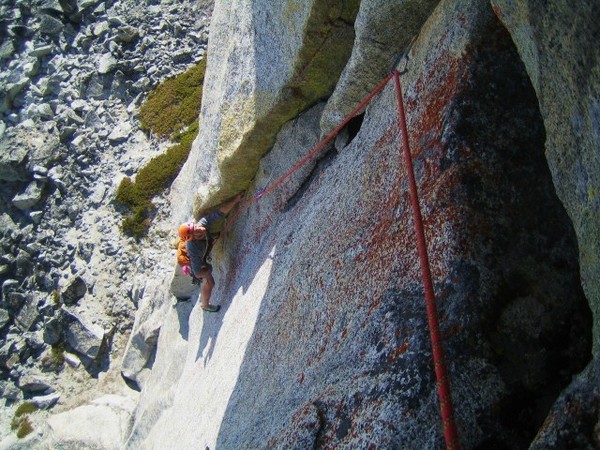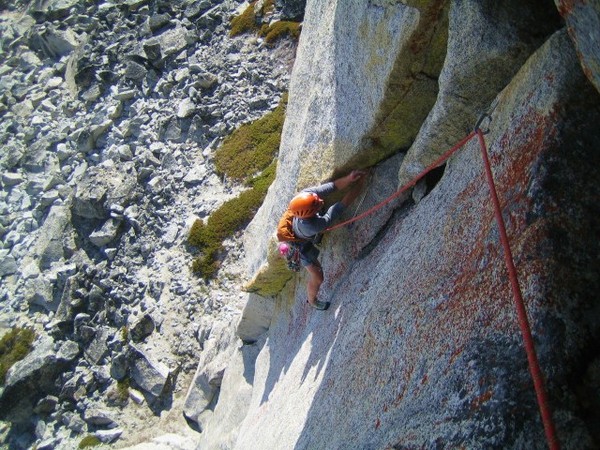 "Solid Fucking Gold!" (how many times did we say that?):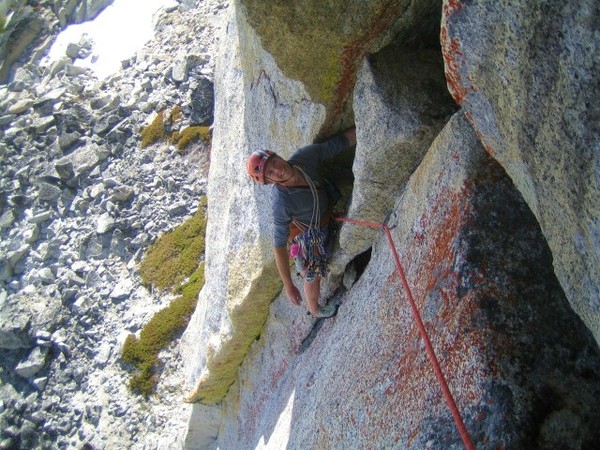 This time around we managed to find the perfect dihederal last pitch (so obvious, how did I miss it?). A great finish to a great route.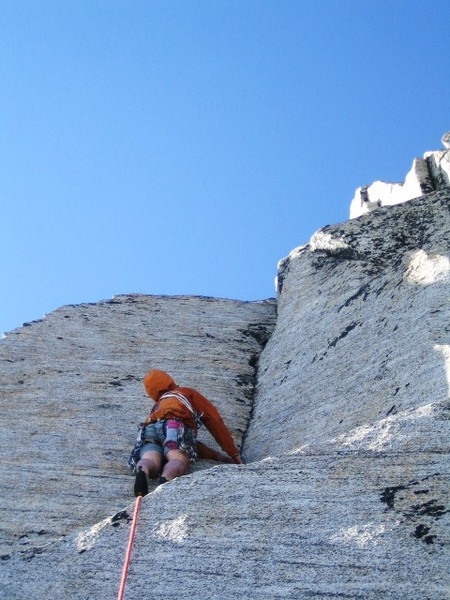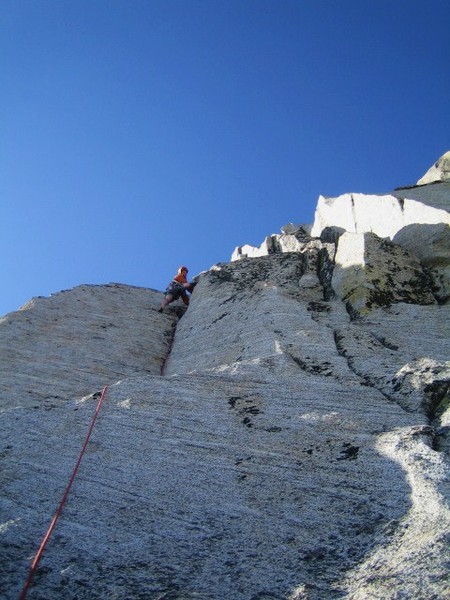 This pic shows the changing corners variation I took last year on the right, don't fuck around, climb the corner: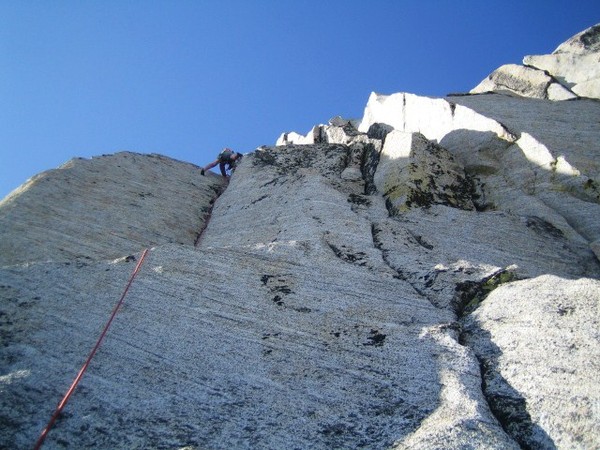 In '89 you proabaly did need to use a bunch or RP's, nowadays it takes bomber aliens: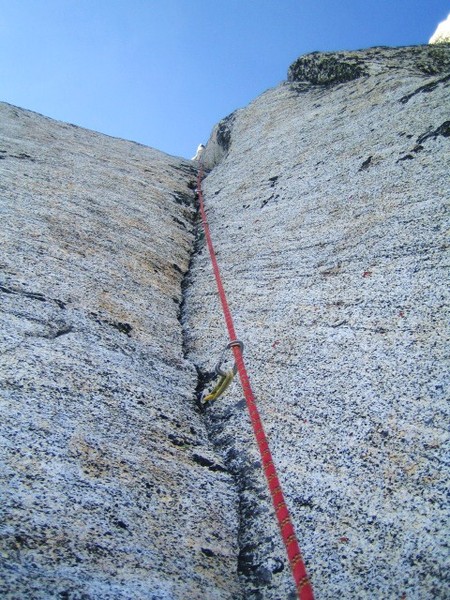 The W Ridge to the summit is always a great way to end the day: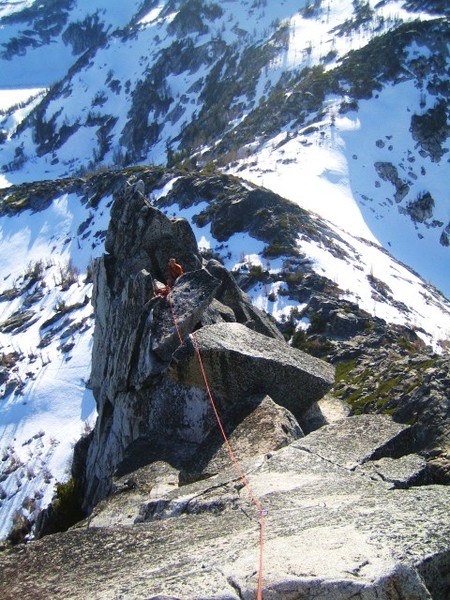 Gear Notes:
Double set of cams to #2, single #3, set of nuts with 2-3 rp's.
Acid Baby Topo
Acid Baby TR
Solid Gold Topo
Solid Gold TR