Trip:
Mt. Stuart - Ice Cliff Glacier
Date:
6/8/2008
Trip Report:
Well, I decided to take my own advice and give the ice cliff glacier route on Mt. Stuart a whirl. The Chris and I were amazed at the perfect conditions. Thunker neve from camp to the top of the couloir, them perfect wind-packed ice and snow to the summit. We thought the line was dramatic and highly alpine, with endless tool-swingin and front-pointing. There were two other parties of three below us on route, a good time was had by all. Props to team three for enduring all the ice and snowfall from above and for gettin-er-done in a day.
She looked mighty uninviting the night before: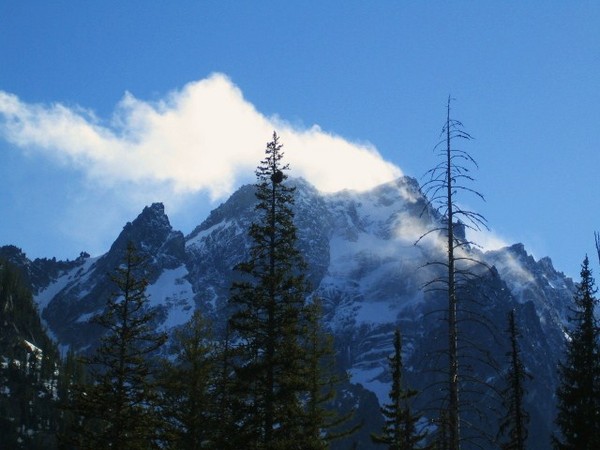 Deja vu: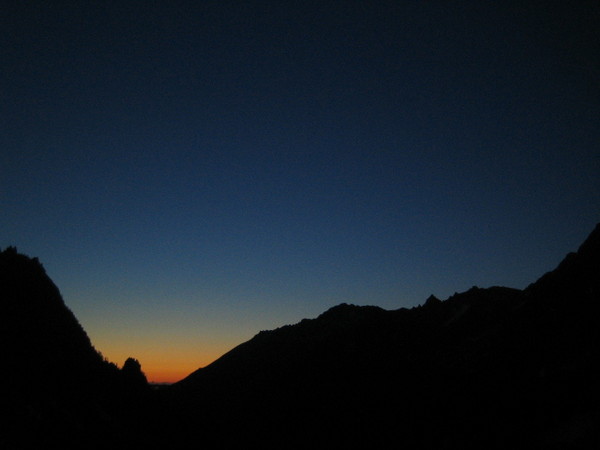 The Ice Cliff:
]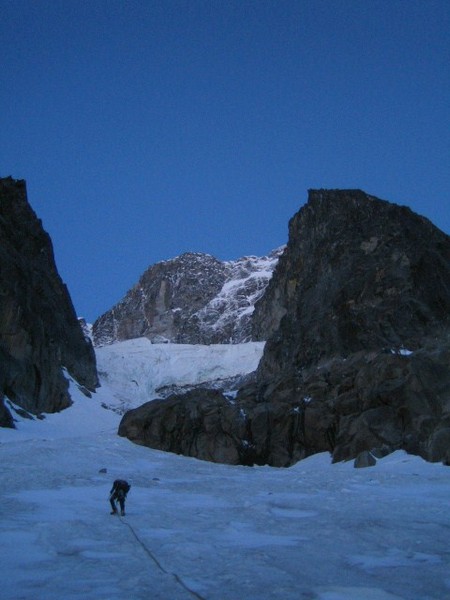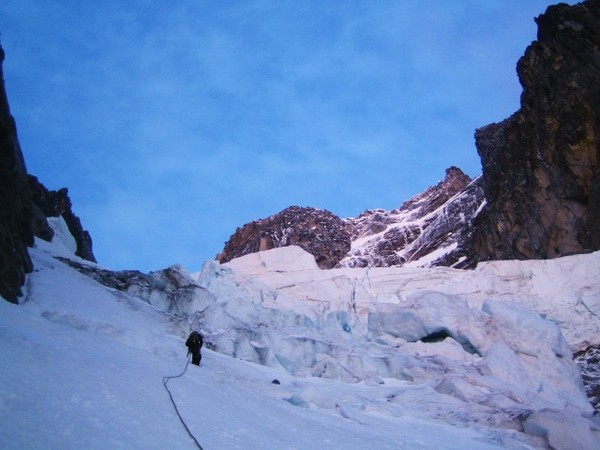 Boom!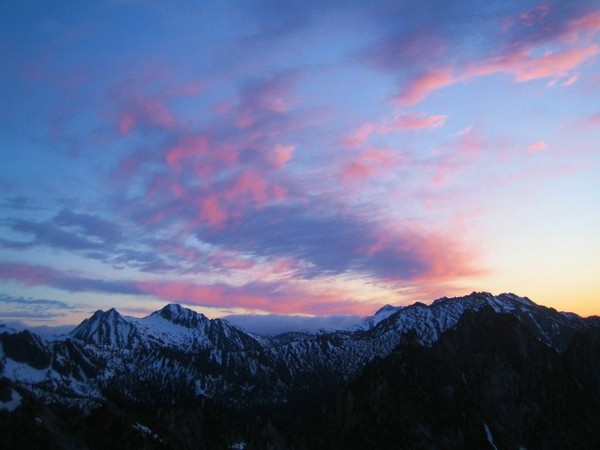 Topping out on the ice cliff: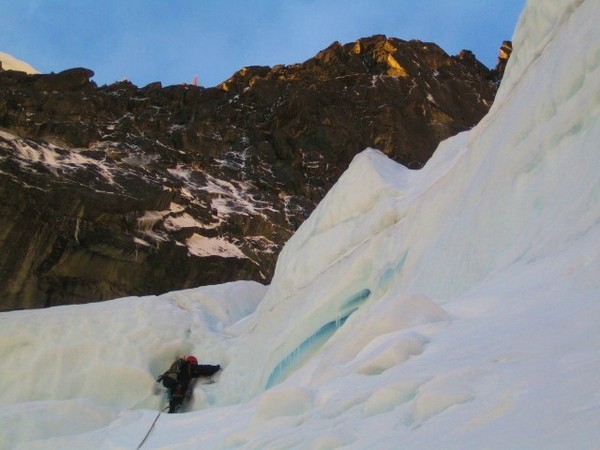 Upper couloir and the girth pillar: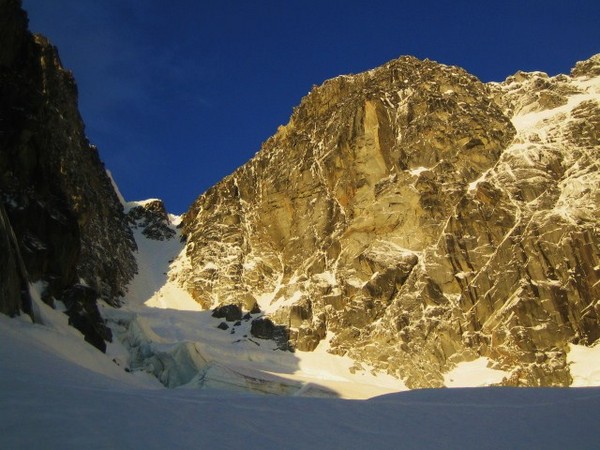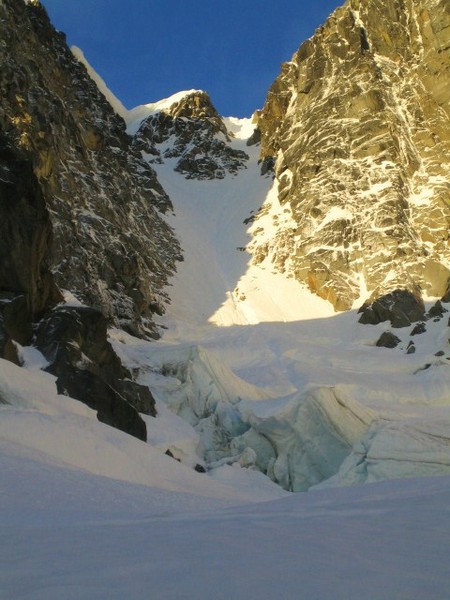 Towards the top of the couloir: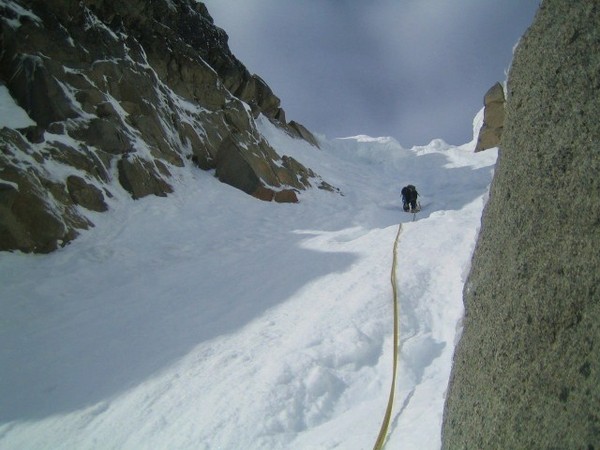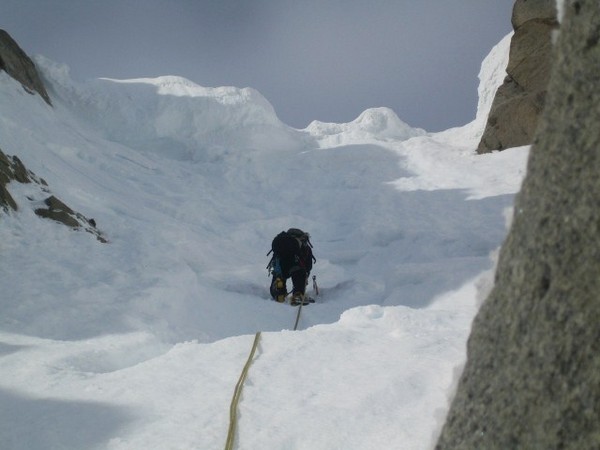 Looking down at team three: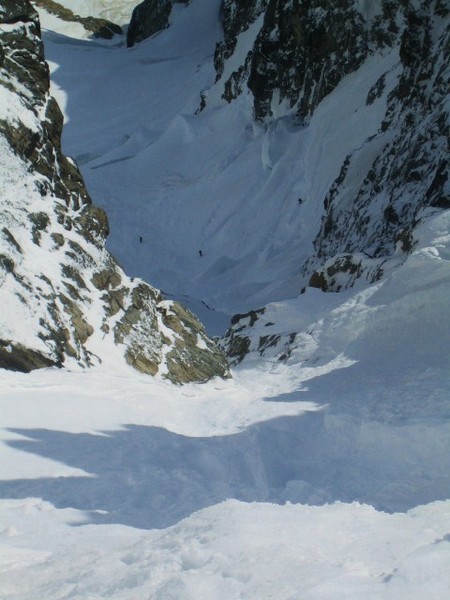 Team two on the summit ridge: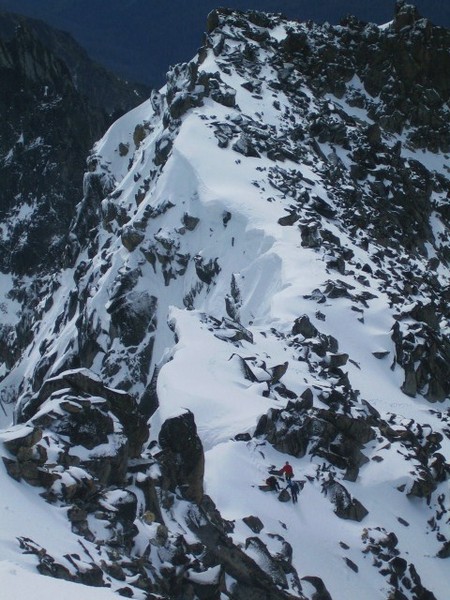 Summit views: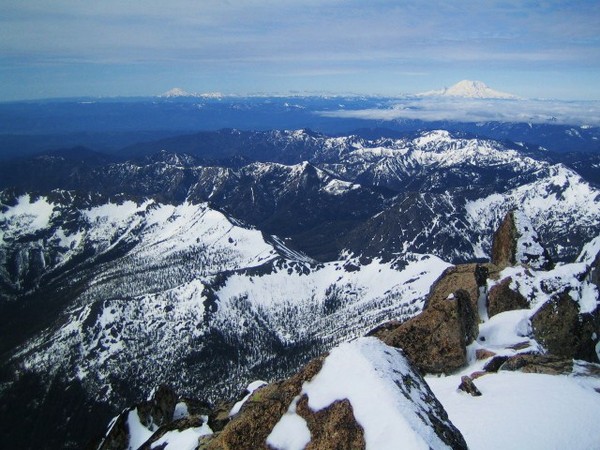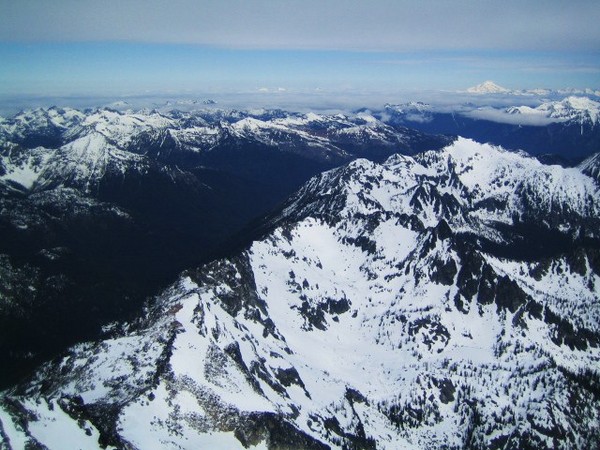 Team three on the summit ridge: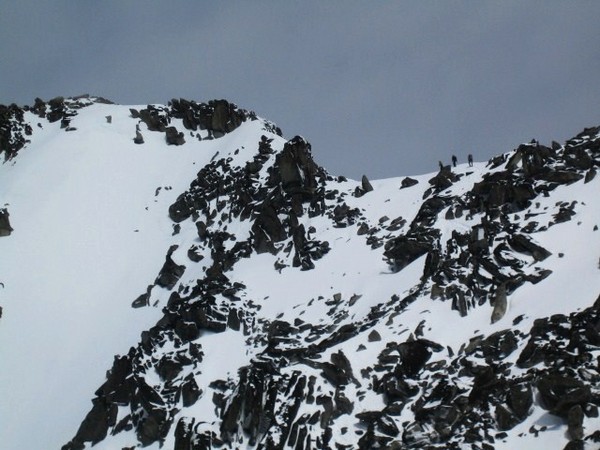 Team two starting the descent down the sherpa:
It really was amazing how much the mountain had changed in 9 days. The snow and ice had improved alot and new snow had filled in the rocks significantly. Conditions won't get much better...
Gear Notes:
Tools and poons, 3-4 pickets, couple of screws, few cams and a few nuts.