Trip:
Snake River - Higher Learning (FA)
Date:
1/18/2007
Trip Report:
Justin and I decided to skip our formal coursework and take our education outdoors today. We climbed what we believe to be a new route along the Snake River, about 3 miles east of Granite Point.
"Higher Learning" WI4+/5-, 65' of ice.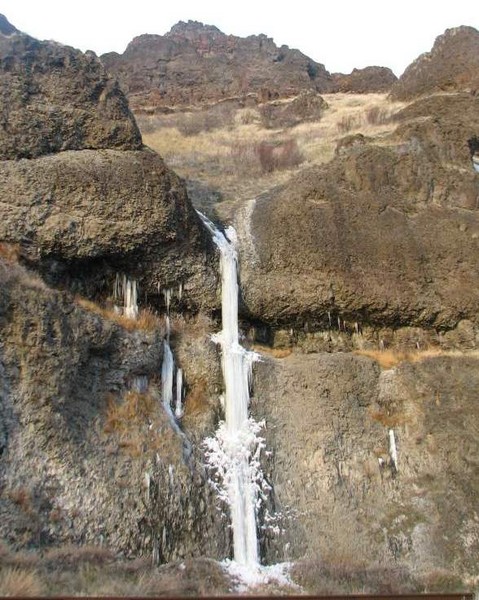 Side view of higher learning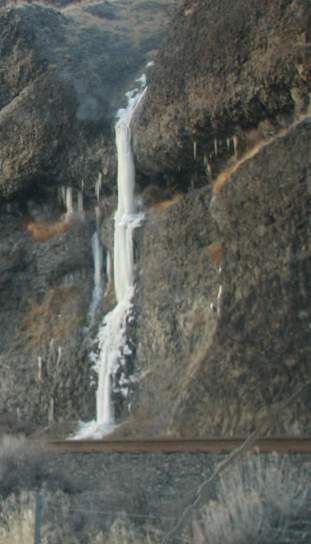 About 2/3 up the route. The pillar above was fully detached and shook throughout whenever I swung into it.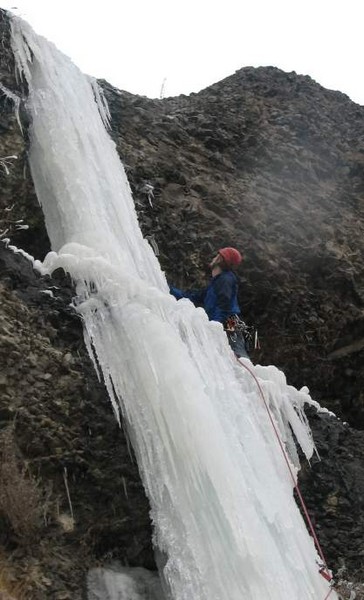 We decided to walk off to the right (which included horrendous berrybrush bushwacking and a crotch deep creek fording). It is better to rap the route with 2 ropes from the bush we slung.
Justin post climb. It is the hardest route he's ever done.
FA: Kurt Hicks, Justin Hougham
Higher Learning
WI4+/5-, 65'
Gear Notes:
A half dozen screws
Gear to .75", mostly stoppers and pitons
2 ropes to rappel
Approach Notes:
At milepost 19 on Wawawai River Road, a couple miles toward Lewiston from Granite Point.